By Mehdi Sepahvand 
An oily smile for Iran: Rouhani re-lifts palm oil sluicegate 
October 7, 2016
TEHRAN – Iranian President Hassan Rouhani on Friday arrived at Malaysia to discuss "restoration of mutual relations" with that country's Prime Minister Najib Razak.
While lots of cliché areas of cooperation such as energy and banking were reviewed during the visit, the interesting point raised during a joint press conference between the two leaders was their agreement to have Iran re-raise its level of palm oil import from Malaysia.
"We are waiting for a delegation from Malaysia in Tehran to explain the health aspects of palm oil," Rouhani said, as bizarre as it sounds to have an interested party judge something.
Then he quoted Mr. Najib as having said in their private meeting, "In Malaysia we use palm oil and are quite healthy."
The remarks were followed by a smile from Najib.
Then the Malaysian prime minister pushed things further, saying the Malaysian Palm Oil Council will soon set up an office in Tehran.
This is while in 2014, the Health Ministry waged a huge barrage of criticism at the previous government for having imported too much palm oil and fed it up to people.
The discrepancy between what was said in the press conference and what Rouhani's health officials have been telling us made me surf the internet for "advantages and disadvantages of palm oil."
Already surprised by what was said in Kuala Lumpur on Friday, I found articles related to my search claiming the starkest opposite facts about palm oil's effects on health. While one source said the product is full of bad fat, raises blood cholesterol, and is hard to digest, another one said it has good fat, helps blood circulation, and is easy to digest!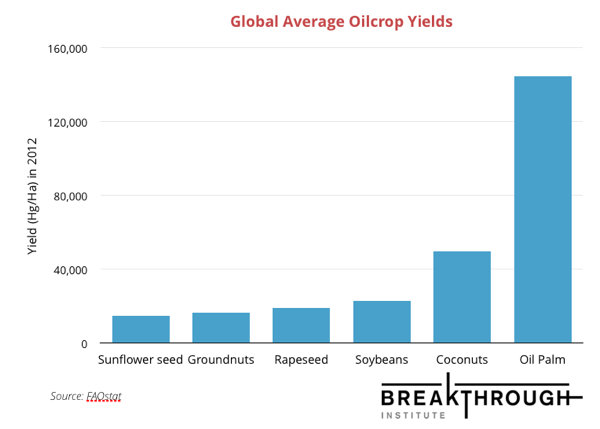 I think the controversy is very much like what has been going on regarding climate change, with numerous people from all walks of life supporting this or that side of the argument. But in the end we all know what's happening to the planet.
I think one thing is for sure, that the weight of business is behind the argument saying palm oil is OK. I also think this is the argument that is going to win, at least in the short run, enough to make our vessels full of palm oil once more.
SP/PA