China, Iran start talks for cooperation in nuclear industry
October 17, 2016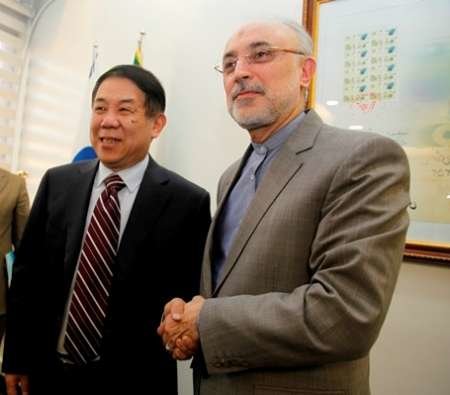 TEHRAN – Sun Qin, the head of China National Nuclear Corporation (CNNC), has visited Tehran to begin talks with Iranian officials for cooperation in nuclear industry, IRNA reported on Monday.
Heading a delegation to Tehran, Qin held talks with senior Iranian officials including Ali Akbar Salehi, head of the Atomic Energy Organization of Iran (AEOI), and Mohammad Ahmadian, CEO of Nuclear Power Production and Development Company of Iran (NPPD).
During the talks, the two sides underlined their willingness to work on different fields of nuclear energy.
The sides also exchanged views on ways to accelerate modernization of the Arak heavy water reactor.
The Chinese delegation also visited the Arak reactor.
On August 26, Salehi and his counterpart Xu Dazhe met in Beijing to discuss cooperation on the construction of nuclear power plants by China in Iran.
During the meeting, the two sides discussed the implementation of the Joint Comprehensive Plan of Action (JCPOA), an agreement that was reached between Iran and six world powers, including China, in the Austrian capital Vienna on July 14, 2015.
MH/PA