Larijani says Iran, Bosnia share close views on regional crises
December 21, 2016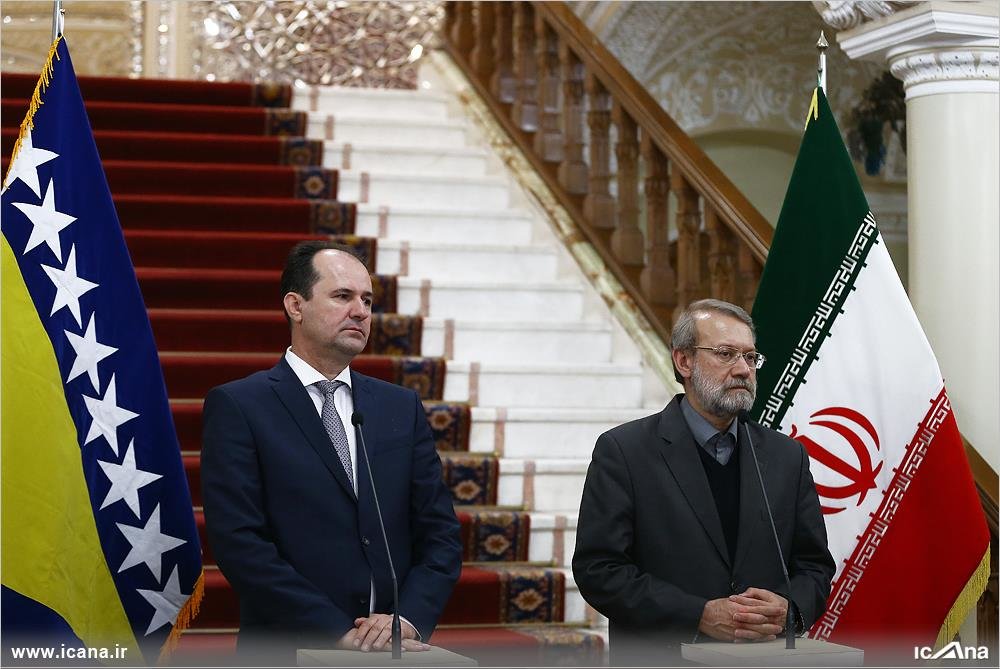 TEHRAN – Iranian Majlis Speaker Ali Larijai said on Tuesday that Iran and Bosnia-Herzegovina have close views on regional crises.
During a joint press conference with President of the Bosnian House of Senate Safet Softic in Tehran, Larijani said steps should be taken in removing obstacles to expansion of ties.
He said Softic's trip to Iran indicates Bosnia's determination to expand relations in various areas.
Softic, for his part, called for expansion of relations between the two countries.
He also called the nuclear deal between Iran and the 5+1 group (the U.S., Britain, France, China, Russia and Germany) a "great political achievement".
The nuclear agreement, clinched in July 2015, went into effect in January 2016.
Rafsanjani calls Iran real friend of Bosnia-Herzegovina
Ayatollah Akbar Hashemi Rafsanjani, the chairman of the Expediency Council, said on Tuesday that Iran is a "real friend" of Bosnia-Herzegovina.
In a separate meeting with Softic, Rafsanjani said the two countries have many capacities to expand relations.
The Bosnian official expressed hope that the relations would be expanded.
NA/PA