Vietnam cultural week wraps up
December 31, 2016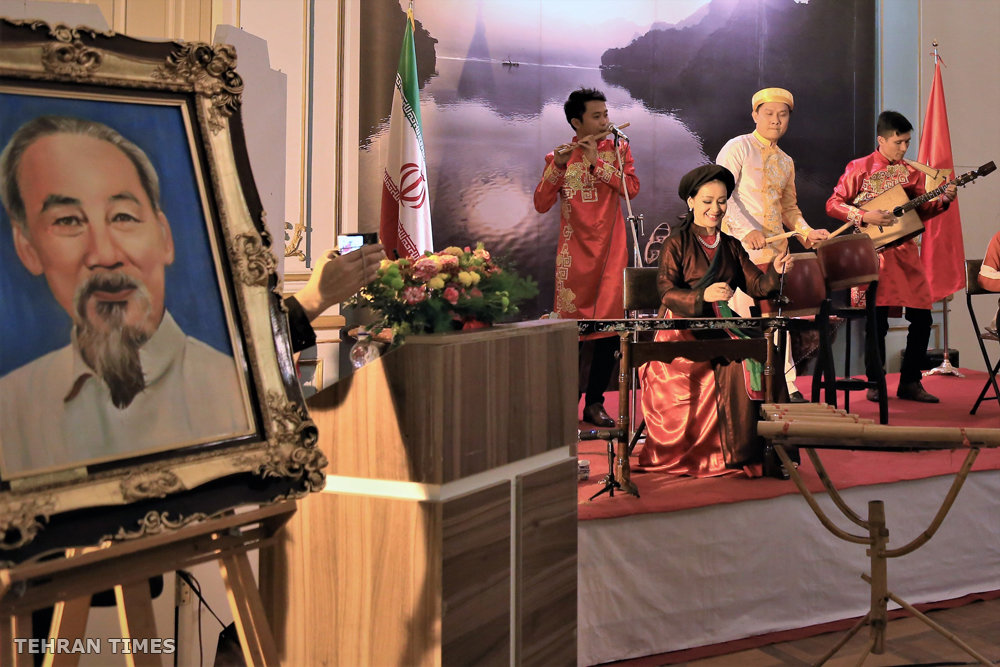 TEHRAN - The embassy of Vietnam in Tehran ended its cultural week at Niavaran Palace, Tehran, on Friday.
The embassy was accompanied by a highly-talented music band from Vietnam during the cultural week, which consisted of touring a few locations across Iran.
A documentary of tourist attractions in Vietnam also helped create a tangible experience of the East Asian country for Iranian audience.
Photo: Tehran Times / Zeynab Rezaee
SP/PA