By Hassan Lasjerdi
What purposes are Walid al-Muallem seeking in Tehran?
January 2, 2017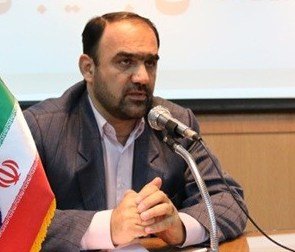 TEHRAN - Syrian Foreign Minister Walid al-Muallem along with Syrian security services chief Ali Mamlouk, who is also a special security adviser to Syrian President Bashar al-Assad, visited Tehran on Saturday. 
The top Syrian diplomat and the high ranking security figure visited Tehran to meet and confer with high ranking Iranian officials regarding a lasting and pervasive ceasefire in Syria; analyzing the latest security situation and developments in the battleground and mutual campaign in fight against terrorism by the two countries; discussion on new mutual political initiatives to preserve the fragile ceasefire; pave the way for political rapprochement and the follow up of Syrian-Syrian dialogue; as well as adoption of essential measures to prevent terrorist groups gaining ground after humiliating defeats in Aleppo.
After arrival in Tehran, al-Muallem held three rounds of intensive negotiations with his Iranian opposite number Mohammad Javad Zarif, citing Damascus's top priorities including a lasting ceasefire, the issue of humanitarian aid, fighting terrorist groups and new political initiatives presented during the meetings.
In a meeting with secretary of Iran's Supreme National Security Council, Rear Admiral Ali Shamkhani, the Syrian foreign minister learned about the stance of the Islamic Republic regarding lasting and wide-ranging ceasefire in Syria as well as the return of armed groups back to the negotiating table and accepting the terms of ceasefire and conditions after the Aleppo victory.
Shamkhani also insisted on Iran's stance, saying any political approach that weakens the Syrian government and jeopardizes the Syrian integrity that would envisage lending a part of the country to terrorist groups or putting part of the land at the disposal or the occupation of any foreign military is in contrast to the Syrian nation's interests and is considered a threat to regional countries and doomed to failure.
Elsewhere, al-Muallem and his accompanying delegation met President Hassan Rouhani. Pointing out that after the Aleppo victory the ground is paved for more operations against terrorist outfits as well as political activities to bring back stability and security to Syria, Rouhani expressed the hope that future attempts to solve the Syria crisis would bear fruit and as a result Damascus will rule all the Syrian territory; the president also insisted on the need to preserve the territorial integrity and provide security for all Syrians.
According to the above mentioned points one can conclude the result of high ranking Syrian delegation visit to Iran as follows:
1- The visit takes place as the three influential and key countries in Syrian developments - namely Iran-Russia-Turkey tripartite negotiations have ended with each party presenting its approach regarding variety of issues that have gripped Syria, so the Syrian officials are to thoroughly and precisely analyze the Moscow meeting.
2- Damascus has learned that Iran and Russia are interested to see Turkey playing a constructive and influential role in the Syrian developments; however, the past conduct of the Turkish government and its approach based on its pervious policies is not acceptable, therefore Iran and Russia are making an effort to make a new arrangement and create a new atmosphere of cooperation to tackle the Syrian crisis. Tehran's guests are trying to figure out such way of cooperation and regional convergence.
3. In holding the consultations, Syrian officials seek a better understanding of the trilateral talks held in Moscow such that they can initiate political mechanisms sooner to set in place a ceasefire between governmental forces and opposition groups. Also, the meetings aim to facilitate access to humanitarian aid in direly afflicted zones. All these, in turn, contribute to more peaceful steps toward a solution for the crisis.
4. Talks held in Tehran also provide a platforms for the two sides to get back to the negotiation table opposing groups for the planned talks in Kazakhstan so as to facilitate a political settlement. This is important given that the issue rendered previous peace-making efforts fruitless. Tehran can play a key role here after other regional capitals influenced previous collective efforts negatively.
5. The very strategic relations between Tehran and Damascus demand the two sides have extensive, direct, yet detailed negotiations to come up with a calculated, agree-upon action plan for the Kazakhstan talks. Such blueprint matters as the legitimate Syrian government as the main actor in the planned negotiations has its own conditions, solutions, and obligations. A well-worked-out strategy will definitely give more reason for a happy end.
6. The visit by the high-ranking official carries another central message about Tehran's active part in the latest developments to restore peace to the war-torn country after it was invited to attend the Lausanne negotiations. To Syrian officials, future political developments in their country will simply seem more meaningful with Tehran present in any relevant negotiation.
7. Last but not least, against some efforts done and in the offing to play down the role of Iran and assign Russia and Turkey a more strong voice, Iran has so far fared well in both political and battlefields to broker ceasefires in Syria. In discussing what Iran has done so far, one has to be mindful of sensitivities and hostilities shown toward Iran by regional and international arch rivals. How close the four-article ceasefire mechanism offered by Iran is close to that offered by the United Nations is a clear indication.
Coordination between Russia and Iran has gone so far that that Russian President Putin underscored that his country's political initiatives about Syria is backed by and coordinated with Iran.
The phone call just happened before Russia's proposed resolution on Syria was passed in the United Nations.
All the recent developments, particularly trilateral talks between Russia, Turkey and Iran in Moscow all give reason for being hopeful toward a promising future for Syria that has been in war since 2011.