Resistance economy won't bear fruit short of unity
January 7, 2017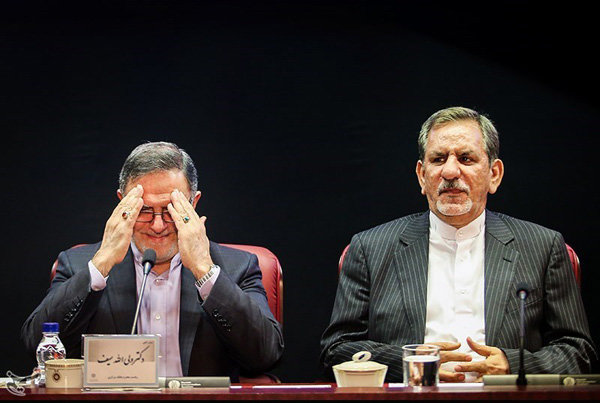 TEHRAN – Vice-President Es'haq Jahangiri said in comments on Saturday that creating an economic opening won't be viable unless resistance economy guidelines are implemented by all responsible bodies. 
"If resistance economy policies are implemented by all, the country's economy has the potential to flourish and enhance living conditions of people," Jahangiri said at a session in Tehran on the performance of the Central Bank of Iran in pushing forward projects framed within the resistance economy outlook.
"Advancing resistance economy is an important task that demands the participation of all governmental, official, and civil organizations."
The term "resistance economy" was used for the first time in 2013 by Leader of the Islamic Revolution Ayatollah Ali Khamenei to highlight the importance of domestic production as a tool to reduce dependence on foreign resources.
Also, it brings to the fore the need to support the Iranian private sector and workforce.
Jahangiri's comments make more sense once seen against a backdrop of reluctance shown by some private financial institutions and banks to steer resources toward achieving the goals of resistance economy, a point Jahangiri appeared mindful of.
"This is by no means acceptable that certain private bankers who claim to support resistance economy don't participate in it."

Over the past years, Iranian banks have channeled resources to industrial activities themselves, falling short of their intrinsic responsibilities.
As a consequence of the market being cornered by banks, a huge number of medium and small businesses have been pushed to the brink of bankruptcy and massive layoffs.
AK/PA