"My Brother the Robot" published in Persian 
January 10, 2017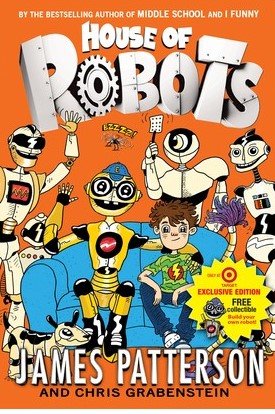 TEHRAN -- A Persian translation of "My Brother the Robot" from the House of Robots series by authors James Patterson and Chris Grabenstein has been published in Tehran.
Published by Porteqal Publications, the book has been translated into Persian by Mitra Amiri.
In this new highly-illustrated series, an extraordinary robot signs up for an ordinary fifth grade class.
"It was never easy for Sammy Hayes-Rodriguez to fit in, so he's dreading the day when his genius mom insists he bring her newest invention to school: a walking, talking robot he calls E—for "Error". Sammy's no stranger to robots—his house is full of a colorful cast of them. But this one not only thinks it's Sammy's brother...it's actually even nerdier than Sammy," reads part of the book.
RM/YAW