Daewoo to establish joint shipbuilding company in Iran this month
January 10, 2017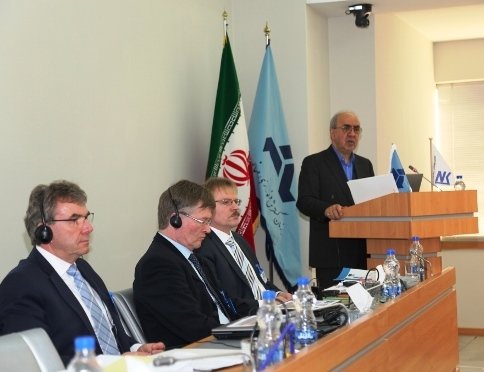 TEHRAN – Daewoo Shipbuilding and Marine Engineering Co., Ltd. (DSME) is to establish a shipbuilding company with three Iranian state-run companies by the end of January.
DSME will found the company with the Industrial Development and Renovation Organization of Iran (IDRO), the National Iranian Tanker Company (NITC), and the Islamic Republic of Iran Shipping Line (IRISL), IDRO managing director Mansour Mo'azzami said, idro.ir reported on Tuesday.
The South Korean shipbuilder said it had signed an agreement to help develop Iran's shipbuilding industry in late December, American Shipper reported at the time.
It signed the deal with IDRO to establish a joint venture company that will develop an Iranian shipyard in cooperation with DSME's Okpo shipyard. The joint venture company was to engineer and build the types of ships needed by Iran, DPME said.
Since 1983, DSME has delivered 38 ships valued at $1.65 billion to Iranian companies, including the IRISL and the NITC.
It was big news in early December when IRISL ordered 10 ships - four 14,400-TEU containerships and six 50,000 DWT product/chemical tankers - not from DSME, but from rival South Korean shipbuilder Hyundai Heavy Industries.
HJ/MA