Iran clinch Persian Beach Soccer Cup title
February 17, 2017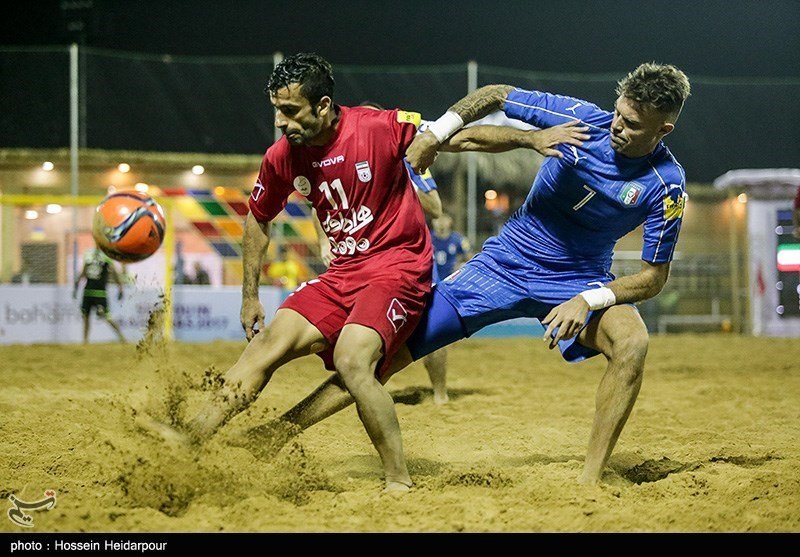 Iran lifted the Persian Beach Soccer Cup trophy with three wins over Poland, Ukraine and Italy.
Iran, who had already defeated Poland 3-1 and Ukraine 8-7 in penalty shootout, gave their home fans plenty to cheer in Bushehr on Thursday as they defeated Italy 4-3.
Mohammad Ahmadzadeh scored twice and Mohammadali Mokhtari and Mostafa Kiani was on target for Team Melli while Francesco Corosiniti, Paolo Palmacci and Emanuele Zurlo scored for Italian team.
Earlier in the day, Poland and Ukraine - European champions and Euro Beach Soccer League winners respectively - went head to head in another close-fought contest.
Ivan Glutskyi, Oleksii Illichov and Oleg Zborovskyi were on target as Ukraine dominated the first period and much of the second, only for Piotr Klepczarek and an Illichov own-goal to reduce the arrears going into the final few minutes.
But Viktor Panteleichuk stemmed the Polish tide and sealed the win with the fourth and final goal, ultimately ensuring Ukraine second place ahead of Italy and Poland.
Amirhossein Akbari from Iran was named as the Most Valuable Player of the three-day tournament.
Italy's Gabriele Gori became the top goalscorer of the competition and Ukraine's Volodymyr Hladchenko won the Best Goalkeeper Award.