Image of the Year Celebration honors winners
March 11, 2017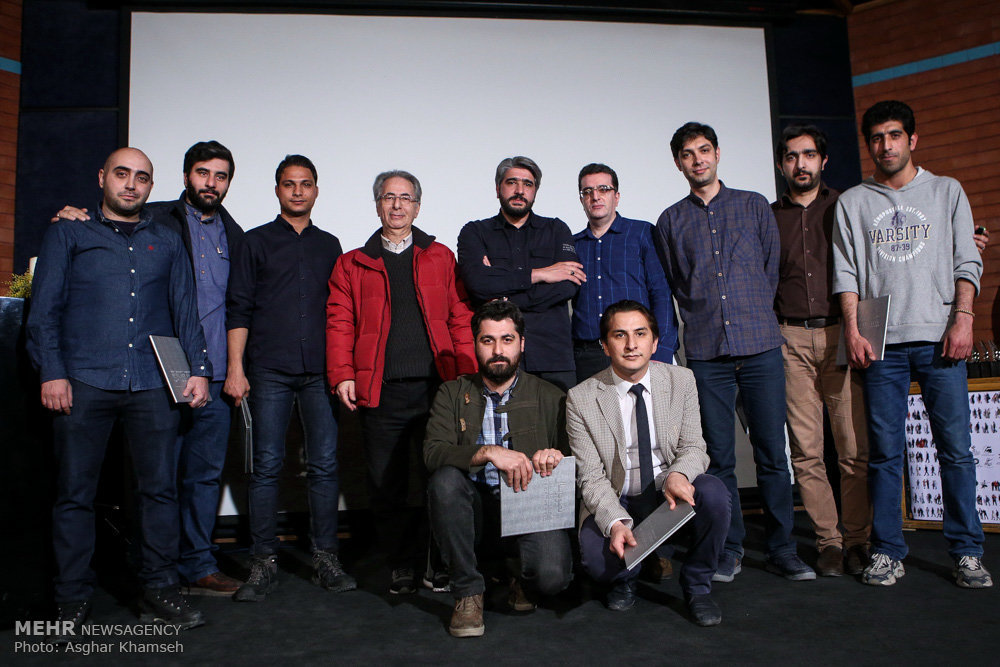 TEHRAN -- The 14th edition of the Image of the Year Celebration honored the winners in different categories during the closing ceremony held at the Iranian Artists Forum (IAF) on Friday.
The celebration, which opened with a tribute to the great filmmaker and photographer Abbas Kiarostami, was also closed with the name and memoirs of the master.
"We experienced many sad and happy events during the past year and we lost the individual who was always with us at the celebration over the past 13 editions," Seifollah Samadian, the secretary of the event, and also Kiarostami's close friend, said at the ceremony.
In his brief remarks, Secretary of the 35th Fajr International Film Festival Reza Mirkarimi, said that the organizers will also pay tribute to Kiarostami during the festival (April 21 to 28).
"We plan to hold a magnificent honoring ceremony for Kiarostami after all the commemoration ceremonies held so far," Mirkarimi said.
He also paid his respects to Hojjatollah Ayyubi, the former director of the Cinema Organization of Iran, who was also among the guests at the ceremony.
"He helped reopen the Iranian House of Cinema, boost the economy of cinema. He also helped establish the Art and Experience Cinemas in Tehran," he asserted.
The ceremony continued honoring the winners.
In the cartoon section, the best award went to Saeid Shabani, and Mehrdad Musavi won the best award in the poster section.
In the photo section, Danial Khodai received the best award in sports, Ali Khara in news, Mohammad-Javad Rasa in social documentary, Sina Shiri in art and artists, and Armin Amirian in other outlook.
In the less than 15-minute film category, the best award went to "Lost Items" by Hamed Nejabat, and the film "38.1" by Salar Sharifi won the best award in the above 15-minute category.
The best Image of the Year Award went to the film "Going to Cinema without Sima" by Ali Taqaddosi, and the best animation award was given to "The Police Do Not Know" by Sam Chegini.
Photo: Winners pose after accepting their awards during the closing ceremony of the 14th Image of the Year Celebration at the Iranian Artists Forum in Tehran on March 10, 2017. (Mehr/Asghar Khamseh)
RM/YAW