Iran-Pakistan annual trade possible to reach $5b: Iranian min.
April 18, 2017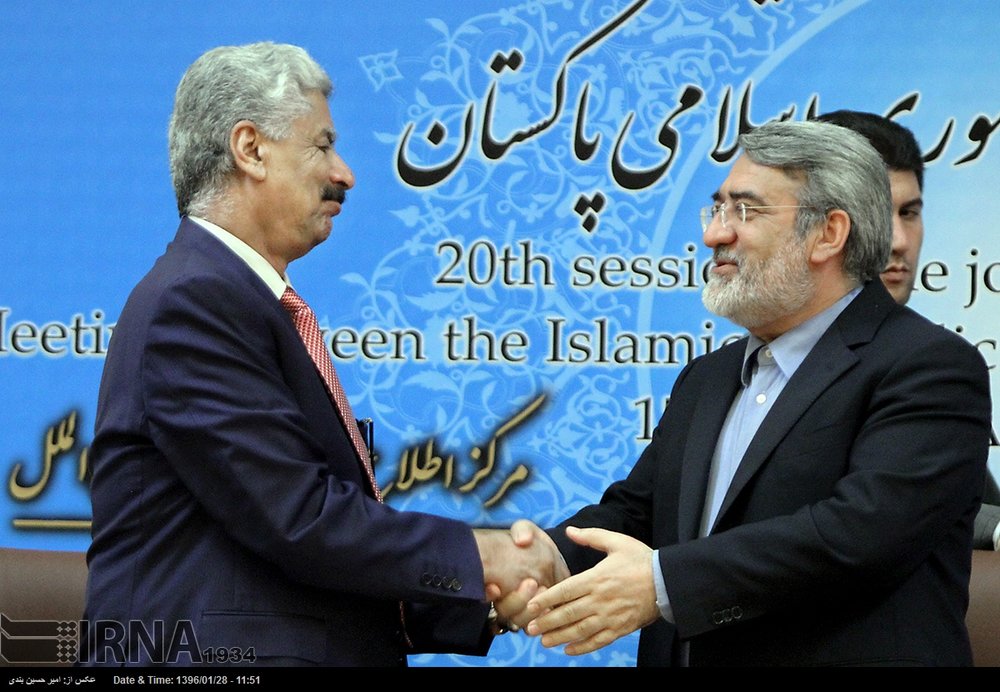 TEHRAN- The value of trade between Iran and Pakistan in economic, trade, tourism, and energy sectors can hit $5 billion per year, Interior Minister Abdolreza Rahmani Fazli said addressing the 20th meeting of the Iran-Pakistan Joint Economic Committee (JEC) in Tehran on Monday.
As IRNA reported, Rahmani Fazli noted that development of mutual economic and commerce ties can fortify border and security relations between the two countries as well.
During the held meeting, Pakistan's Minister for States and Frontier Regions Abdul Qadir Baloch, for his part, referred to the ever-increasing value of trade between the two sides during the past two years and said that there is still a long distance from the optimum bilateral trade value.
The Pakistani official called for both sides to improve trade ties and finalize the intended mutual Free Trade Agreement (FTA).
Baloch added that to reach the set value of trade, Iran and Pakistan should seek normalization of common baking ties via applying the recently signed mutual banking agreements.
The Central Bank of Iran (CBI) and the State Bank of Pakistan (SBP) signed an agreement on Banking and Payment Arrangement (BPA) aiming to strengthen banking ties between the two countries, IRNA reported on Saturday.
The document was signed in Tehran on Friday by Gholam-Ali Kamyab, the vice governor of CBI, and Riaz Riazuddin, the vice governor of SBP.
The BPA aims to provide a settlement mechanism to promote trade between Iran and Pakistan. The mentioned mechanism will be used for the payment of trade conducted via letter of credit and in accordance with international laws and regulations.