Intl. Quran Competition opens in Tehran 
April 21, 2017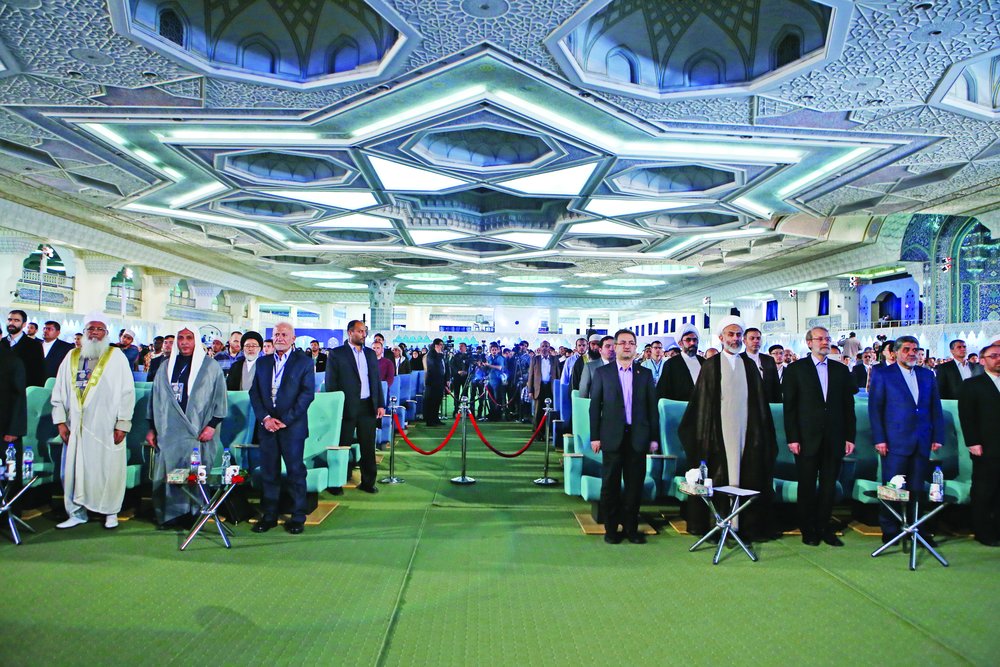 TEHRAN – The 34th International Quran Competition opened at Tehran's Imam Khomeini Mosalla during a special ceremony on Wednesday evening.
The ceremony began with a speech by Minister of Culture and Islamic Guidance Reza Salehi-Amiri who said that organizing competitions on the Holy Quran is a major means of uniting the Muslim world.
Over 270 reciters and memorizers from 83 countries are participating in the competition whose motto is "One Book, One Nation".
The event will come to an end on April 26.
ABU/YAW