Iranian female inventors shine at KIWIE 2017
June 12, 2017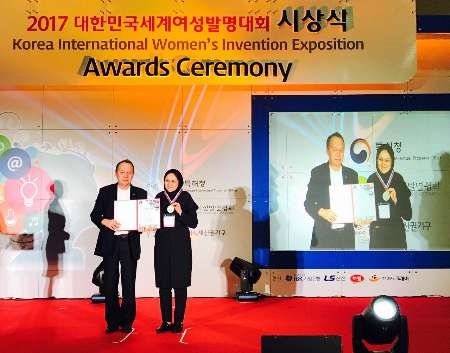 TEHRAN – The Iranian women's team brought home five medals and one special award from the 9th Korea International Women's Invention Exposition (KIWIE 2017) which opened in Seoul, South Korea, on June 8.
The Iranian participants won 2 gold medals, one silver and one bronze at the award ceremony of the 4-day event, IRNA reported.
Zahra Alikhani, ranked the second after her Korean rival, gaining the semi Grand Prize of the Korea International Women's Invention Exposition, 2017.
The international exposition of inventions is annually held under direct intellectual property of World Intellectual Property Organization (WIPO) and it is sponsored by International Federation of Inventor's Association in different countries.
The 9th exposition was held in South Korea and a number of 120 inventions from 20 countries were introduced.
NM/MG