Iran, Afghanistan kick off five-pronged strategic talks
June 17, 2017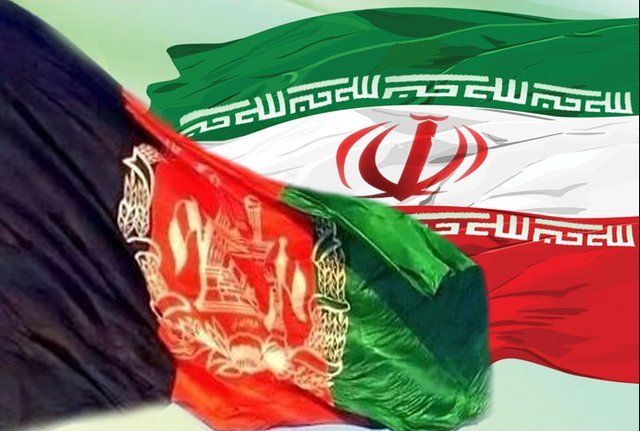 TEHRAN – A large delegation of Afghan officials traveled to Tehran on Saturday to start a previously arranged series of talks with Iranian officials in five strategic fields.
The two countries had agreed each to assign committees in the areas of security, economy, culture, refugees, and water to discuss mutual cooperation.
The Afghan committees are holding a tightly packed series of meetings with their Iranian counterparts during their two-day stay in Tehran.
The meetings are a long-delayed arrangement that was hoped to follow an unattained agreement during former president Hamid Karzai's tenure.
Talks in areas of water and refugees are expected to turn out as the hottest. Water management plans in Afghanistan have led to the eastern Iranian Lake Hamoun drying out.
Also, estimates from the government of Iran indicate that 951,142 Afghan refugees reside in Iran, in addition to 620,000 Afghans who hold Afghan passports and Iranian visas. The government also estimates that there are approximately 1.5-2 million undocumented Afghans living in Iran.
Relations between Iran and Afghanistan are expected to undergo major positive shifts as the two are close to drafting a comprehensive roadmap which catapults bilateral ties to previously unseen levels.
The document, once drafted and implemented, will soothe concerns about a wide spectrum of issues, including environmental challenges which have escalated over the past decade.
Forging a consensus on five components of what Iran's Foreign Minister Mohammad Javad Zarif called "a strategic framework" was the running theme of his talks in early May with five senior Afghan officials.
"We had very important discussions during the visit," Zarif then told reporters on his way back to Tehran. He said the visit capped months of negotiations to hammer out a "certain framework for strengthening strategic ties between the two countries."
"We have a non-paper agreement on the principles and between three to six months we hope we can reach an agreement," Zarif said.
The security committee will focus on terrorism, drug smuggling, and radicalism.
An economic committee will seek to spur more trade. Stronger economic ties between the two sides can be of critical importance particularly for Afghanistan.
A third body is tasked with an environmental mission. For years now, the shrinking Lake Hamoun has been a source of concern for Iran.
Events such as the 1973 coup in Afghanistan, Iran's 1979 revolution, the Soviet invasion of Afghanistan in 1979 and the subsequent civil war, and Taliban's rule have all had disastrous impacts on the fate of the Hamoun wetlands, which straddle the Iran-Afghanistan border and are fed by the Helmand or Hirmand (as it is known in Farsi) river.
In addition to Hamoun, Iran's water rights in Hirmand River and Harirud (The Heray Rud River) are to be discussed by the environmental committee.
A fourth taskforce will explore ways to boost cultural and educational exchanges between Iran and Afghanistan.
Discussing the status of Afghan refugees in Iran is the task of the fifth committee.
SP/PA