Iraqi PM's visit to Iran will open new chapter in ties: ambassador
June 19, 2017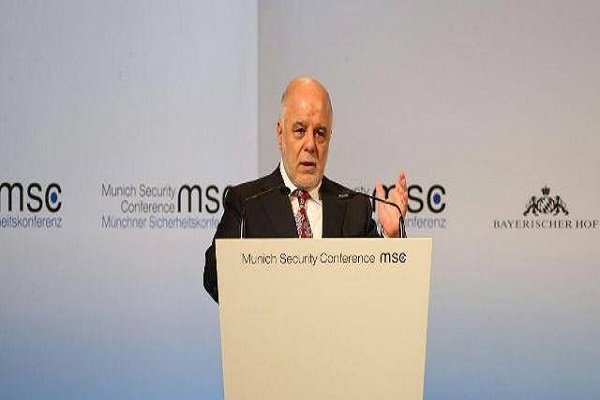 TEHRAN - Iran's Ambassador to Baghdad, Iraj Masjedi, said on Monday that the upcoming visit by Iraqi Prime Minister Haider al-Abadi to Tehran will help open a new chapter in economic relations between the two neighboring countries.
The Iraqi prime minister kicked off his regional tour on Monday by first visiting Saudi Arabia. He will then tour Iran and Kuwait respectively.
The ambassador said that Al-Abadi's visit will take place in line with the exchange of visits between the two sides' officials and delegations. The Iraqi prime minister will confer with Iran's high-ranking officials on issues of mutual interest and regional developments as well, he said.
The ambassador also said Iraq plays a significant role in regional developments and everyone is aware of Baghdad's role in fighting terrorism.
During his visits to Riyadh and Tehran the Iraqi prime minister is widely expected to discuss the rising tension between Saudi Arabia and Iran.
Saudi Arabia has toughened its language against Iran since the conclusion of the nuclear deal between Tehran and great powers.
In remarks in May, the Saudi crown prince and defense minister ruled out the possibility of any talks with Iran and claimed that Iran wants to take over the holy sites in the Saudi kingdom.
Iran has been a vocal critic of the Saudi-led war on Yemen and criticized the country for suppressing the pro-democracy movement in Bahrain. Tehran also considers Saudi Arabia as the ideological driver of extremist groups in and around the world.
The visits by the Iraq prime minister also comes as Saudi Arabia has been leading a blockade of Qatar, a move unprecedented in the Arab world since Saddam Hussein's invasion of Kuwait in 1990.
Analysts say since U.S. President Donald Trump visited Riyadh last month the Saudi kingdom has become more aggressive toward its neighbors.
PA/PA