Iran summons Swiss envoy over Tillerson's remarks
June 20, 2017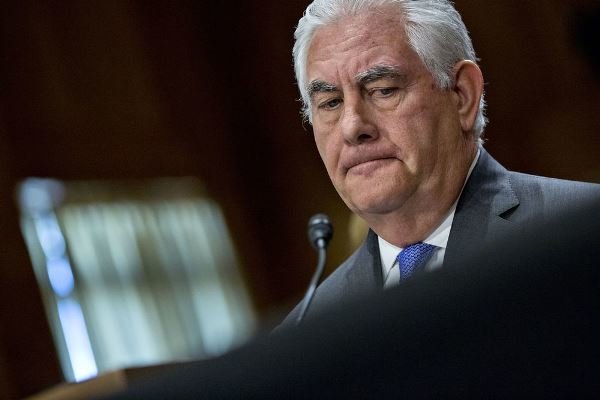 TEHRAN – Iran's Foreign Ministry on Monday summoned the Swiss charge d'affaires to Tehran to protest U.S. Secretary of State Rex Tillerson's recent remarks against the Islamic Republic.
The Foreign Ministry director for the Americas, Mohammad Keshavarz-Zadeh, handed over a strongly-worded official letter to the Swiss diplomat whose country represents the U.S. interests in Iran.
The U.S. secretary of state told the House Foreign Relations Committee on June 14 that Washington's policy towards Tehran was based on regime change.
"Our policy towards Iran is…. to work toward support of those elements inside of Iran that would lead to a peaceful transition of that government. Those elements are there, certainly as we know," Tillerson said.
Ayatollah Ali Khamenei, Leader of the Islamic Revolution, said late on Sunday that all efforts by the U.S. to undermine the Islamic Republic establishment have ended up in failure over the past decades.
"This revolution and the [Islamic] establishment, which came about [in Iran], have been faced with serious hostilities since their inception," Ayatollah Khamenei remarked.
Alos on June 15 Foreign Minister Mohammad Javad Zarif hit back at Tillerson, calling on Washington's officials to worry about saving their own regime instead of talking about changing the Iranian political system which enjoys a strong backing of the people.
"U.S. officials should worry more about saving their own regime than changing Iran's, where 75% of people just voted," Zarif tweeted.
PA/PA