By Mehdi Sepahvand
Iran turning Soviet-American wreckage into good, serving Afghans
July 17, 2017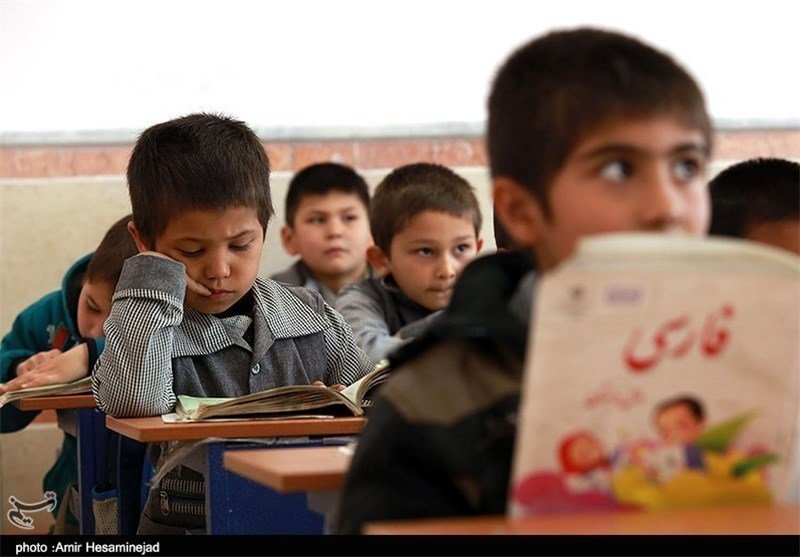 "F*** the Russia!" says Baba, father of the protagonist of Khaled Hosseini's novel "The Kite Runner" and a post-Soviet invasion Afghan refugee in the U.S. The old man is "still adjusting" to American ways, including English language.
A charming character, Baba was among the smaller number of Afghan refugees that made it to the U.S. This is while according to Sivanka Dhanapala, United Nations High Commissioner for Refugees (UNHCR) Representative in Iran, the Islamic Republic in December 2016 hosted 951,142 Afghan refugees, in addition to 620,000 Afghans who held Afghan passports and Iranian visas. The government also estimates that there are approximately 1.5-2 million undocumented Afghans also living in Iran. Many of these fled the Soviet-rendered hell in Afghanistan, while many others fled a similar situation caused by the U.S. in later years.
Embracing the refugees, Iran has been acting as a recycling machine to turn them into good, serving citizens. Afghan refugees first were noticed in Iran as low-cost labor, eating into the labor market in areas such as construction and municipal service, among others. In recent years, during the Syrian crisis, Iran helped form a brigade for President Bashar al-Assad as a bulwark against adversaries. Iran also opened its land for burial of those of them who fell in the battlefield.
It has been a few years since Supreme Leader Ayatollah Ali Khamenei issued a mandate for the government to more warmly embrace Afghan refugees, expanding the range of services given to them in various fields from education, health, and insurance to citizenship.
During his May visit to Afghanistan, Iran's Foreign Minister Mohammad Javad Zarif called for closer cooperation between the two nations, saying: "Upwards of 410,000 pre-grad students and 17,000 Afghan university students are studying in Iran."
In the most recent related move, the government passed a regulation last week that grants Iranian citizenship to babies born of Iranian mothers; previously Iranian citizenship was given only if a baby's father was Iranian.
Looking back, what the Soviet and Americans did not accomplish in Afghanistan has now turned into a blessing for the Islamic Republic. By analogy, what the U.S. did in Iraq in the early 2000s has also offered its share of benefit for Iran. Having gotten rid of its blood enemy Saddam Hussein thanks to the U.S. invasion of Iraq, Iran started building ties with the Iraqi government afterward. Tehran nevertheless has claim over a recent setback forced upon the terrorist group Daesh in the Iraqi city of Mosul. These have encouraged Iran to be looking for more strategic cooperation with its western neighbor.
Good at recycling and turning threats into opportunities, Iran has proven to play smart in the wake of regional crises, from Afghanistan to Iraq. Syria may turn out to be the next blessing for Iran.
SP/PA