'Big risk' for U.S. if IRGC named terrorist: military chief
July 17, 2017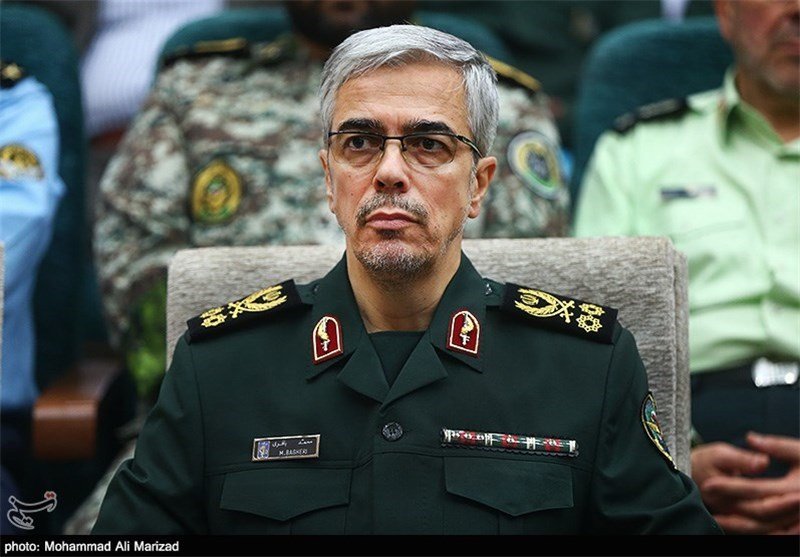 TEHRAN - Mohammad Bagheri, Iran's armed forces chief of staff, warned Washington on Monday that putting the IRGC on the list of terrorist groups will pose a "big risk" for U.S. forces and its military bases in the region.
Addressing a forum of the commander of the Islamic Revolution Guards Corps in the northeastern city of Mashhad, the major general advised U.S. officials to guard their words "more rationally and prudently" when talking about "powerful" countries like Iran.
U.S. officials said in February that the Trump administration was considering a proposal that could lead to potentially designate the IRGC as a terrorist organization.

Iran's missile power not open to talks
Elsewhere his remarks, the top general said the Iranian military has promoted its defense capabilities more than ever.
"New security threats being devised by the arrogant powers and regional reactionaries have targeted the Islamic Republic of Iran which makes it essential to raise awareness and increase readiness to counter the threats," the senior commander noted.
Bagheri noted that the Iranian people have stood strong in defending the country and do not let others interfere in their internal affairs.
Elsewhere, he said that Iran's purely "defensive" missile power is "non-negotiable".
On 15 June, the U.S. Senate voted nearly unanimously for legislation to impose new sanctions on Iran over its ballistic missile activity, its alleged human rights violation and claims of support for terrorist organizations.
NA/PA