Two priorities are economic diplomacy and stronger ties with neighbors
Zarif outlines policy priorities in parliamentary hearing 
August 12, 2017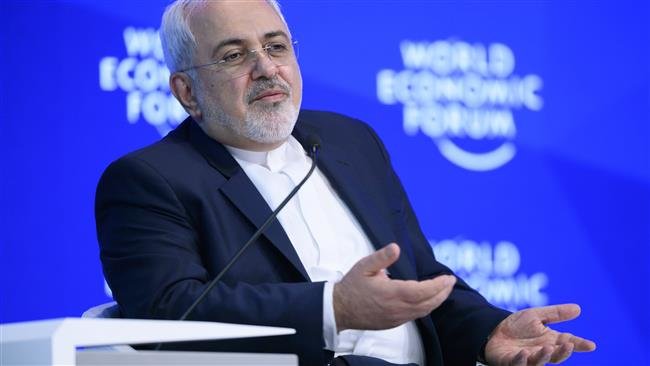 TEHRAN – Economic growth and better relations with neighbors will form the core of Iran's foreign policy over the next four years, Foreign Minister Mohammad Javad Zarif told a parliamentary hearing on Saturday. 
"In our foreign policy, we will emphasize economic diplomacy since we believe foreign ministry should be at the service of economic growth and people's livelihood," IRNA quoted Zarif as saying.
"And secondly, relations with neighboring countries should be upgraded."
The top man for the country's foreign policy apparatus was making the comments in a meeting with members of the parliamentary Omid (Hope) bloc, a body mainly composed of reformist-minded lawmakers.
Zarif has been reintroduced to lead the post by recently sworn-in President Hassan Rouhani. Parliamentary hearings come before the next week's vote of confidence to Rouhani's roster of ministerial picks.
During his first tenure, Zarif was commissioned with breaking a decade-long deadlock with the West over Tehran's nuclear activities.
Efforts to resolve the standstill changed the course of confrontation to one of compromise in 2015 as Tehran and six world powers forged an agreement, formally known as the Joint Comprehensive Plan of Action (JCPOA).
It gave Iran relief from all nuclear-related sanctions in exchange for rolling back its nuclear activities.
"At the wake of the nuclear deal billions of foreign investment have poured into the country," Zarif pointed out.
Iran will need an annual foreign investment of $650 trillion rials (about $17 billion) to meet the goals of a master plan - 6th development plan - that outlines the country's progress in the years 2017 to 2022. The plan stipulates that Iran's economic growth should sand at 6.8 percent.
As the first major investment by an international energy company since sanctions were eased last year, Iran signed a formal contract worth $5 billion with Total SA to develop its share of the world's biggest natural gas field.
The turbulent Middle East and the antagonistic U.S. government, however, have made an economic rebound quite challenging for Iran.
Regional markets are negatively influenced by the political standoff between Riyadh and Tehran among others.
In July, an Iranian economy official lamented that Saudi Arabia is sabotaging Iran's target markets, citing rivalry between the two.
"Saudi Arabia tries to swing the balance in Iran-dominated markets in its favor by injecting money into these markets," the Donyaye Eghtesad daily quoted Mohammad Reza Ansari, a trustee member of the International Consultants and Contractors Association of Iran (ICCA), as saying.
Ansari also spoke of reluctance shown by certain Iraqi ministries to enter partnership with Iranian engineering firms due to the Saudi lobbying.
Ongoing conflicts in Syria, Iraq, and Afghanistan, and the Qatari row have also been detrimental.
The lawmakers questioning Zarif on foreign policy issues urged structural changes to the ministry to make it more economy-savvy.
"We expect the appointment of ambassadors with political and economic backgrounds," Mehdi Moghadasi, who represents Arak, said.
Mostafa Kavakebian, a Tehran representative, grumbled that there is no "serious will" to implement the tenets of a document on economic diplomacy.
Mahmoud Sadeghi, another lawmaker from Tehran, urged Zarif to brief the parliamentary bloc on details to streamline the ministry.
Zarif faces limitations to pursue his agenda autonomously.
Under Iran's Constitution, Leader and parliament have overriding powers in defining foreign policy.
AK/PA