We need to preserve nuclear deal: UN 
August 16, 2017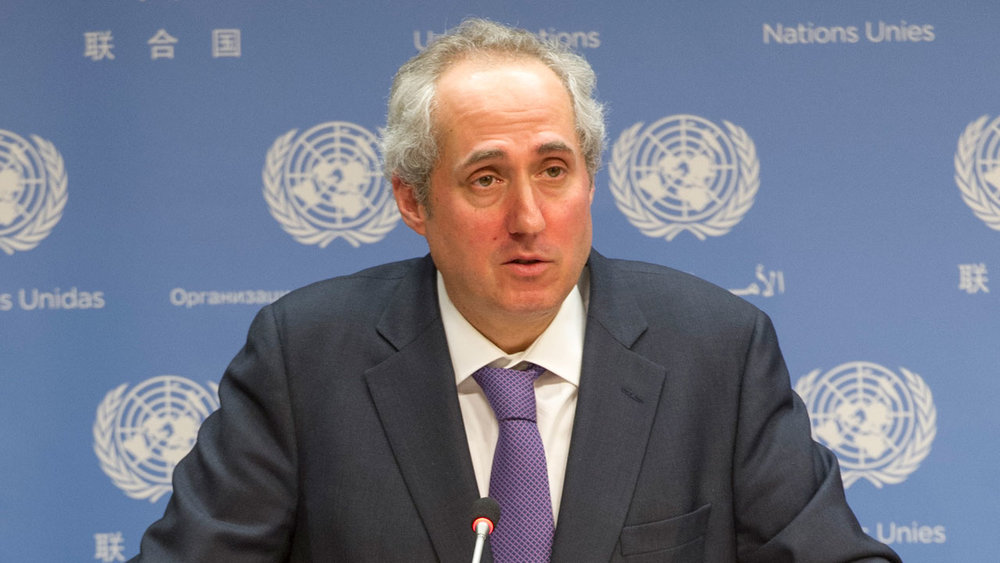 Stephane Dujarric, the spokesman for the UN secretary general, told reporters on Tuesday that it is necessary to preserve the Iran nuclear agreement, formally called the Joint Comprehensive Plan of Action (JCPOA).
"We need to do whatever we can to preserve it," Reuters quoted Dujarric as saying.
UN Secretary General Antonio Guterres "considers the Joint Comprehensive Plan of Action to be one of the utmost diplomatic achievements in our collective search for peace and security", Dujarric added.
Iran, the European Union, Germany and the five permanent members of the UN Security Council - the United States, Britain, France, China and Russia - finalized the text of the nuclear agreement on July 14, 2015. The deal went into effect on January 16, 2016.
Based on the deal Iran put limits on its nuclear activities in exchange for termination of economic and financial sanctions.
However during the G20 summit in Hamburg in early July U.S. President Donald Trump called on countries not to do business with Iran, remarks which contravened the terms and spirit of the nuclear agreement.
"Trump used his presence in Hamburg during the G20 meeting in order to dissuade leaders of other countries from getting engaged in business with Iran," Iranian Foreign Minister Mohammad Javad Zarif said in an interview with CNN's Fareed Zakaria in New York on July 15.
Also, last month the two houses of the U.S. Congress ratified non-nuclear sanctions against Iran. The sanctions were mainly targeted at Iran's missile capability.
The U.S. Treasury Department also imposed sanctions on six Iran-based satellite companies on July 28 after Iran launched Simorgh (Phoenix) satellite carrier rocket into space a day earlier.
Iranian President Hassan Rouhani warned on Tuesday that Iran will quit the nuclear agreement "in hours" and return to the previous stage if sanctions are re-imposed on the country.