By Mehdi Sepahvand
Irma: could you resist remembering 9/11?
September 10, 2017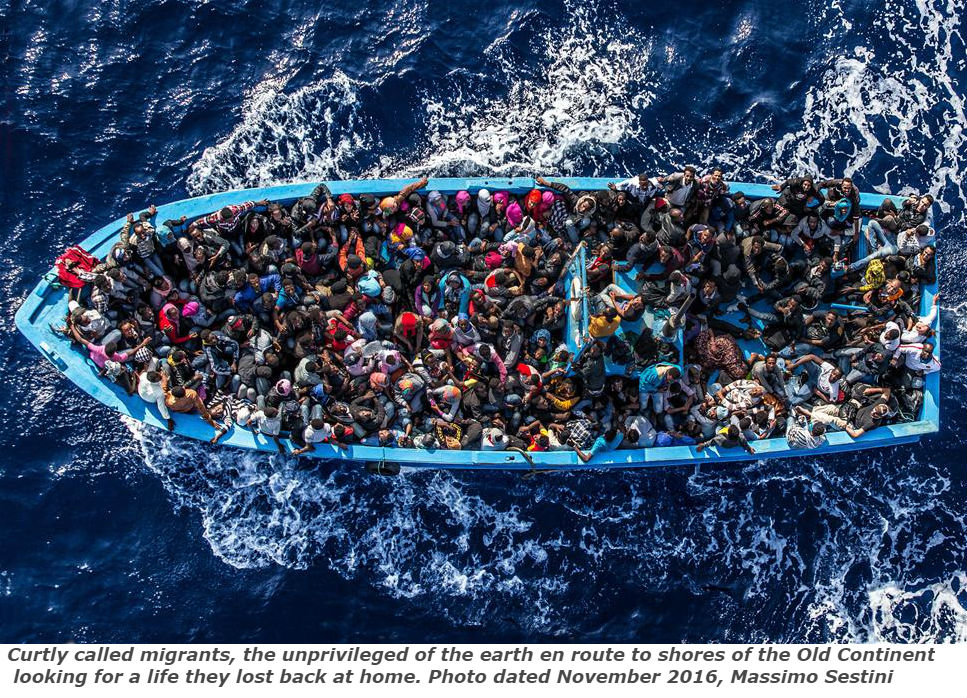 TEHRAN – Once again, and at a squarely round number of years, 16, we are going to mourn the rise of humanity to a nightmarish realization: that we are living up to our barbarity and doing a great job feeding our resident evil.
George W. Bush's "war on terror" that ensued the shameful 9/11, no intention to discuss the hypothetical origins of it no matter how these hypotheses verge on the statement of reality, drew world attention away from under the Texas-based "oil-rich" family's rug, the corner of which was to be lifted four years later when Hurricane Katrina did bring about yet another era of enlightenment to human history: that the best nation on earth (read the 1 percent) was trampling the buried underprivileged millions who, when struck by a natural disaster, the only thing they inspired was the deployment of security forces to prevent them from robbing places in keeping with their basic instinct of survival.
The rise of a black Barack Obama later put, for some eight years, a soothing hand over the toiling shoulders of Uncle Toms around the world. But then again, two years before the 2016 presidential election, mass media divulged their intention they were about to bring yet another Mr. Bush figure to The So White House. The earthen-black revolt that put Mr. Obama over the mantle was now going to be beaten by a Corporate America revolt that was to culminate in an empire builder.
The empire builder went on to announce his best of wishes to make the empire great again. His actions later spoke for themselves of how he was going to go about doing so: by disregarding the hardest-earned consent of nations to care for their green origins, the Paris Agreement; by putting a ban on "the wretched of the earth" from setting foot in the empire; and by unsettling world efforts to ensure an oasis of peace in a restive Middle East that had come in the form of a nuclear deal with Tehran.
Now forth comes Irma, striking round the same spot as Katrina. What other hidden miseries is this one going to reveal? Who suffered $10 billion damage in 9/11 and who did over $100 billion in Katrina? Who did Bush nab and what replaced that person? An Islamic State? What is the business that Islamic State goes about? What remains where it treads?
Various sides may have their varying interpretations and claims of who has suffered from the 9/11, Hurricane Katrina, and IS. The prospect of summing these claims up toward a human understanding of who did wrong and who was wronged may look dim under a haze of complicated interrelations. But what remains is the bodies of people that lost their lives to, in, or around these landmark phenomena. From those who jumped from the Twin Towers to the people of New Orleans that had been long buried under the capitalist arrangement of their environment, to an Iranian fighter recently beheaded by IS, whom the Iranian Leader called "a proof put before the world's eye", there is a thread that runs through: a ghastly denial of the right of others to live; the idea of human beings as disposables.
The best of the world's "nation is under attack," the best that constitutes the not-so-privileged 99 percent. This nation scatters in geography from concentration camps in North Korea, to ideologically-developed dungeons in Myanmar, to the American coasts, living one day under huge tides of an ignorant capitalist system, and another day against sweeping winds that strip them of the little they already have to expose their sheer deprivation.
The world we live in is affected by some severe case of hemorrhage, discharging burnt, beaten, or beheaded bodies of people caught in a whirlwind of clashing interests, if I may, rather than clash of civilizations.
Let us not get caught in the banality of seeking a ready-made remedy. The smallest step to be taken is for man (the 99 percent) to realize that, no matter how they put it, all the ones in power say can be boiled down to: In you I see my interests. How would you like to pay? Through tax or at gunpoint? I have arranged every option on the table. Make your choice!
Record has shown whether you pay by tax or at gunpoint has a direct relation to your geographical whereabouts. As far as taxation reaches, you will meet a tall, white gentleman. If not, a tall, dark stranger!
SP/PA