By Marjan Golpira 
Confederation of Indian Industry inaugurates Tehran bureau 
September 13, 2017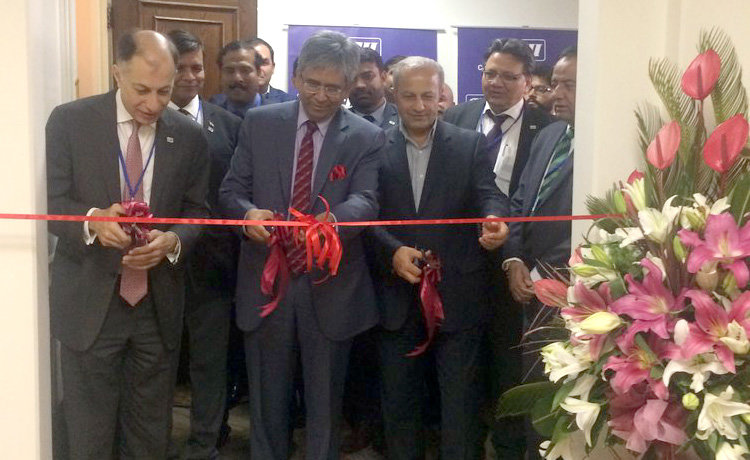 TEHRAN – On Tuesday, the Confederation of Indian Industry (CII) opened a bureau in Tehran with the aim of expanding business and trade ties with Iran. The Indian ambassador to Tehran, the vice chairman of Tehran's chamber of commerce, and CEOs or representatives of seven well-known Indian businesses attended the inauguration ceremony. 
CII, a non-government, not-for-profit, industry-led and industry-managed organization, is a premier business association in India which works to create an environment conducive to the growth of industry in the country.
An Indian delegation led by Naushad Forbes came to Iran for the second time since last year to further discuss business with Iranian counterparts and ink contracts with them.
Ambassador Saurabh Kumar made the opening speech at the event where he said the idea of an office opening in Tehran sparked last year during the visit of Prime Minister Narendra Modi to Iran in May.
He praised the relationship between the two nations and said that "the bureau reflects the commitment that Indian industry and businesses have to take their relationships with Iran ahead."
The ambassador further explained that tremendous opportunities and bright prospects exist between the two countries and referred to the CII office as a "testimony" to that.
The envoy hoped the office will grow and prosper in the future and help expand business with Iran.
Another speaker at the event was Mohammad Reza Bakhtiari, deputy for international affairs at Tehran's chamber of commerce. For his part, he said the return of the Indian business delegation to Iran was a witness to higher volume of trade and business between the two states.
Bakhtiari commended India as "Iran's very good and reliable business partner."
He then suggested the new international companies think of "longer, and "lengthier stay" in Iran with more "direct investment" and "partnership" with Iranian business people for profitable business.
Naushad Forbes also delivered a speech in which he expressed hope that the CII office will facilitate the spirit of cooperation between the two countries.
Addressing the attendees, Forbes noted that much work is still required to resolve banking issues between the two nations and hoped after overcoming the hurdles individual banks continue business as they should between both nations.