Mohsen Sharifian authors book on Iranian bagpipe teaching
September 13, 2017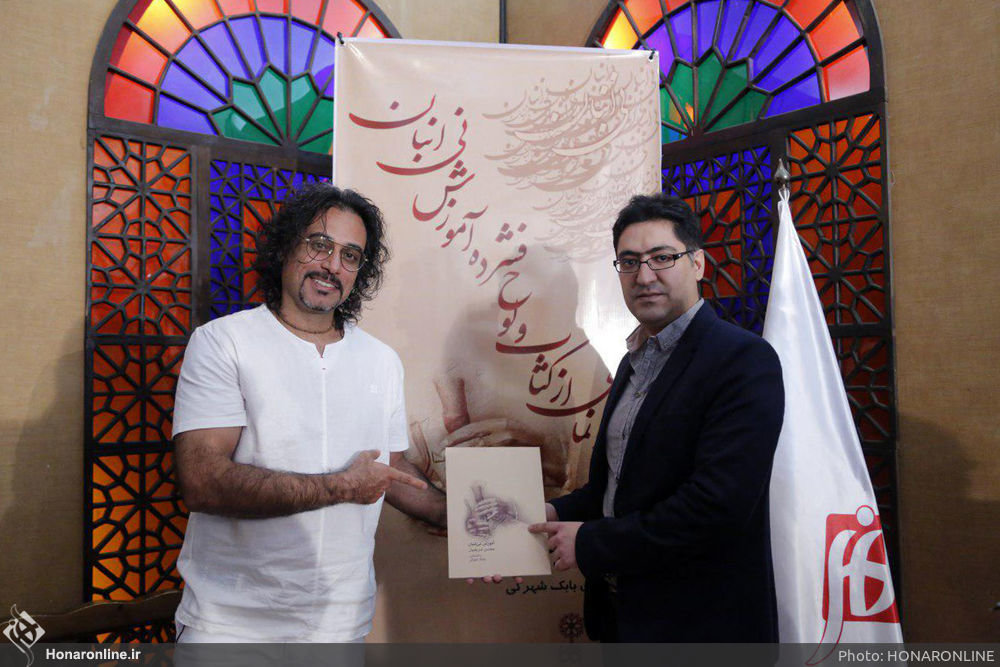 TEHRAN – Iranian bagpipe virtuoso Mohsen Sharifian has authored a book teaching lessons about playing the bagpipe, which is referred to as the neyanban in Persian.
"Teaching Neyanban" was unveiled during a special ceremony at the Institute for Promotion of Contemporary Visual Art in Tehran on Wednesday.
"One the main aims of my concerts and workshops in Iran and abroad has been to introduce the neyanban," Sharifian said at the ceremony, which was attended by Music House director Hamidreza Nurbakhsh and a large number of musicians.
"Today, I am so pleased that I could publish the book with the help of my good friend Babak Shahraki at Mahoor Publications," he added.
Sharifian said that he has not yet authorized launching an educational center or offering courses on playing the neyanban in his homeland of Bushehr, which is also home to the instrument.
"So, I decided to pursue a teaching career in an educational book," he stated and noted that his book is the first one ever published on the neyanban in Iran.
He said that there are over 130 types of bagpipes in the world, some of which are discussed in the book.
The book also carries lessons on Iranian and European methods for playing the instrument, which is mostly heard in performances in southern Iranian cities.

Photo: Neyanban virtuoso Mohsen Sharifian (L) and his colleague Babak Shahraki hold a copy of "Teaching Neyanban" after unveiling the book at the Institute for Promotion of Contemporary Visual Art in Tehran on September 13, 2017. (Honaronline/Sara Abdollahi)
MMS/YAW