Iranian referee Faghani appointed for Rio 2016 Olympic
May 2, 2016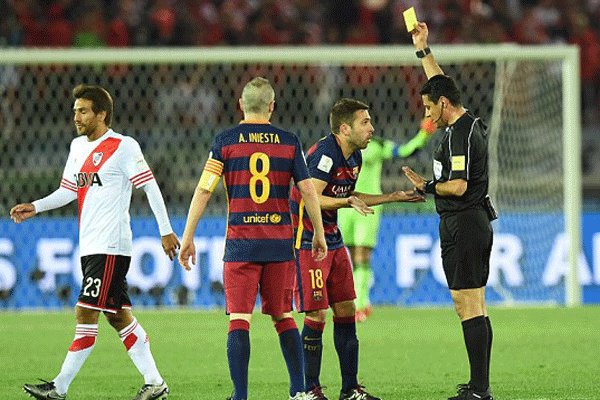 Iran's Alireza Faghani has been appointed to referee at the Olympic Football Tournament Rio 2016.
Faghani will be assisted by Reza Sokhandan and Mohammadreza Mansouri in the tournament.
The FIFA Referees Committee has confirmed the appointment of 88 match officials from over 40 countries to officiate at the event.

The men's competition will see 18 referees and 32 assistant referees officiate and at the women's tournament, 14 referees and 24 assistant referees will be on duty. In both competitions, all six FIFA Confederations will be represented.
The Olympic Football Tournament Rio 2016 represents the first important step on the road to the FIFA World Cup Russia 2018 and the FIFA Women's World Cup France 2019 for match officials.
The Olympic Football Tournament Rio 2016 will take place from August 3rd – 21st, with the competition's men's and women's finals taking place in the iconic Maracana stadium.
The opening game of the tournament, the first group game of the women's competition, will be played at the Olympic Stadium in Rio de Janeiro on Wednesday August 3rd.
Seven stadiums in total will host Olympic Football Tournament competitions including 2014 FIFA World Cup host venues: Belo Horizonte, Manaus, Salvador and Sao Paulo.