Culture minister asks Justice Ministry help protect copyrights law 
May 3, 2016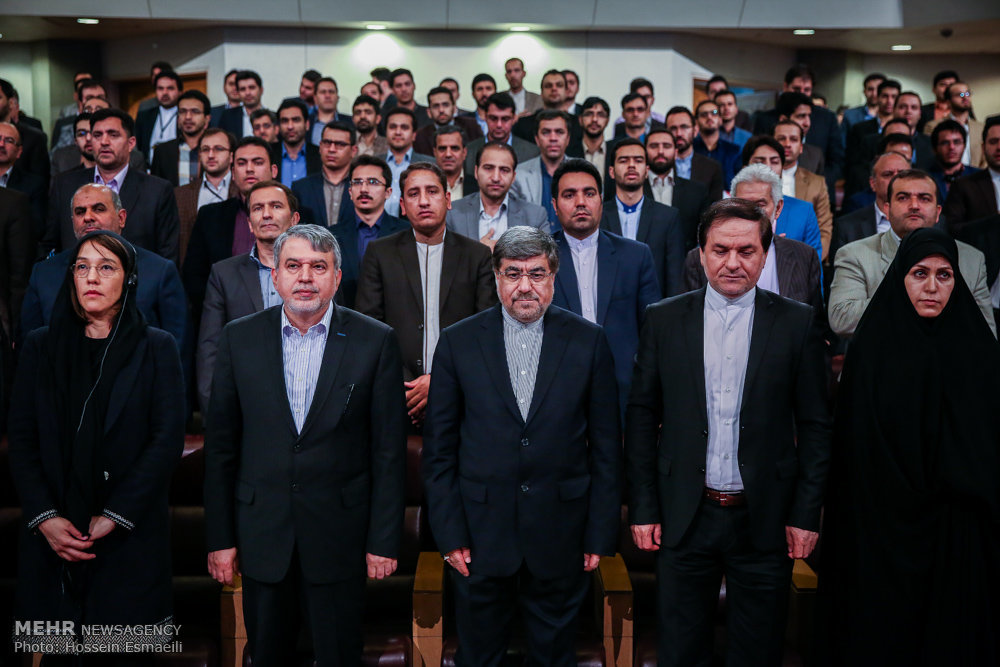 TEHRAN -- Minister of Culture and Islamic Guidance Ali Jannati has asked the Ministry of Justice to help protect the copyrights law in the country.
He made the remarks at the Sixth Seminar of Art, Literary and Relevant Rights Ownership held at the National Library and Archives of Iran (NLAI) on Monday.
"If the Ministry of Justice does not cooperate with us, we cannot protect copyrights," Jannati remarked.
"But if the regulations are observed properly in the country, and other public organizations cooperate with us, we can protect the legal rights of the producers," he explained.
He continued, "The seminar is held annually to protect art and literary works in today's virtual world. We have talked many times about the legal rights of the producers of art and literary works.
"We are still having problems with the illegal publication of books, films and music albums. An artwork is like the child of the producer, and when the child is stolen, there no longer would be motivation for the producer to continue," Jannati said.
He next explained that a bill to join the Berne Convention was completed by the Ministry of Culture in 2012, and has been submitted for discussion in the cabinet and awaits final approval.
"The bill has been prepared based on the universal conventions so that Iran can join the Berne Convention in the future," he explained.
He hoped that by approval of the bill, Iran can be a member of international organizations to help protect the legal rights of producers.
Minister of Justice Mostafa Purmohammadi said that the increasing number of world officials' visits to the country indicates that they have found the atmosphere of the country to be favorable.
"As we are helping the producers, we need to help and protect artists and writers. Those individuals who are doing research works need serious help. They need to make use of their products and they should own the rights.
"If we do not provide them such assistance, they will publish their works outside the country", he added.
Photo: Culture Minister Ali Jannati (C) attends the Sixth Seminar of Art, Literary and Relevant Rights Ownership at the National Library and Archives of Iran on May 2, 2016. (Mehr/Hossein Esmaeili)
RM/YAW
END