Iranian films on screen at Istanbul Aydin University 
May 3, 2016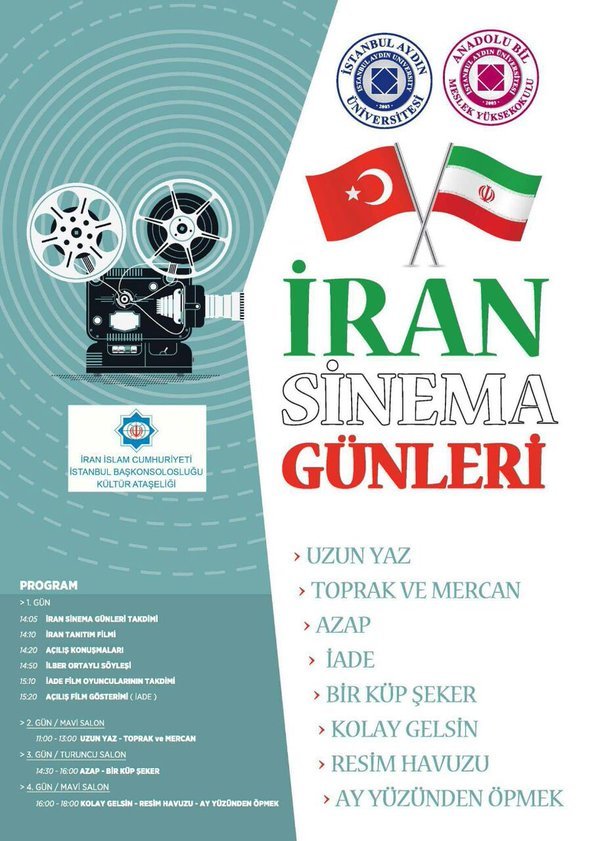 TEHRAN – Istanbul Aydin University is screening a lineup of Iranian films during a program entitled "The Days of Iranian Cinema".
The program opened on Monday with a screening of "Reclamation" by Ali Ghaffari. The film's star, Hamid Farrokhnejad, also watched the film along with a large number of students, the Persian service of IRNA reported on Tuesday.
"Painting Pool" by Maziar Miri, "A Cube of Sugar" by Reza Mirkarimi, "Kissing the Moon-Like Face" by Homayun As'adian, "Long Summer" by Ali Khazaei and "Sand and Coral" by Masud Atyabi are among the films scheduled to go on screen during the four-day program.
Istanbul Aydin University Rector Yadigar Izmirli also delivered a short speech at the beginning of the program.
She called the cinema of Iran the school of honesty and friendship, and said that Iranian cinema with its low budget has stood firm against the cinema of Hollywood with a budget of millions of dollars, and has turned into one of the top cinemas in the world.
She regarded the cinema of Iran as the cinema of resistance and called Iranian films as smooth as poetry.
The consul general of Iran in Istanbul, Mohsen Mortezaifar, also talked about the cultural commonalities between the two countries and emphasized the need to expand cultural cooperation between them.
RM/YAW
END