Iran in France for pre-Olympic Qualifier warm-ups
May 9, 2016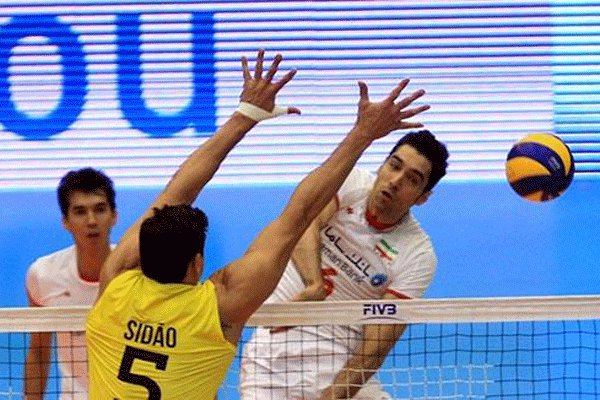 Iran headed to France on Saturday for two practice games ahead of the Olympic Qualifying Tournament in Japan later in May.
Iran will face FIVB World League champions France on May 13 and 14. Iran finished joint seventh in last year's World League.
The Olympic Qualification Tournament will be held in Japan from May 28 to June 5. Iran will have to compete with Australia, Canada, China, France, Japan, Poland and Venezuela for a spot in the Olympic Games. The top Asian team and the next three top teams will qualify for the Olympics.
Iran will also compete in Group 1 of the World League in June and July, starting off with a tough first match on June 16 against Brazil in Rio de Janeiro. It won't get much easier for the Iranians as they will face Argentina and the United States in the two following days.
Iran's next three World League matches will take place in Serbia, where they will meet Bulgaria, Brazil for the second time and Serbia. For their last three Group 1 matches, they will be at home in Tehran for games against Serbia, Italy and Argentina. The Finals will take place in Krakow, Poland, from July 13 to 17.
If they qualify for the Olympic Games, the Iranian players will have no time to rest after the World League as they will have to move on to Rio de Janeiro for the Olympic Tournament, which takes place from August 7 to 21, FIVB.org wrote.
New Iran coach Raul Lozano from Argentina has picked the following players for warm-ups with France: Saeid Marouf, Mahdi Mahdavi, Shahram Mahmoudi, Amir Ghafour, Farhad Ghaemi, Milad Ebadipour, Mojtaba Mirzajanpour, Hamzeh Zarrini, Sayyed Mohammad Mousavi, Adel Gholami, Armin Tashakori, Mostafa Sharifat, Farhad Zarif, and Mahdi Marandi.