Tehran gallery to hold exhibition on Ferdowsi's Shahnameh
May 10, 2016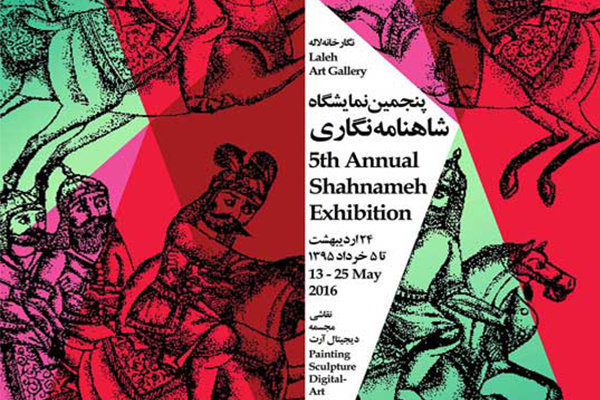 TEHRAN— Tehran's Laleh Art Gallery will be showcasing a selection of artworks inspired by Ferdowsi's epic masterpiece Shahnameh to mark Ferdowsi National Day.
A large number of prominent artists including Farah Osuli, Reza Bangiz, Saeed Khazai and Behzad Shishegaran will display their artworks in the exhibit opening on May 13.
The exhibit will be running until May 25 at the gallery located at Laleh Park, on North Kargar St.
ABU/YAW
END