Dushanbe hosts commemoration of Ferdowsi 
May 14, 2016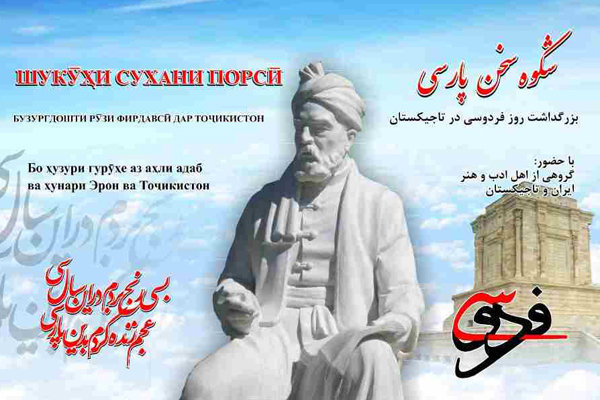 TEHRAN — A number of Iranian and Tajik literati came together for a program held by Iran's cultural attaché's office in Tajikistan's capital Dushanbe on Friday to pay tribute to Abulqasem Ferdowsi, the poet of the Persian epic masterpiece Shahnameh.
A Tajik troupe performed short plays based on stories from the Shahnameh and an art exhibition also opened on the sidelines of the program entitled "The Glory of the Persian Language".
Iran's Ferdowsi National Day will be celebrated across the country today.
ABU/YAW
END