"Princess of Rome" producer, director reunite for "The Elephant King"
May 16, 2016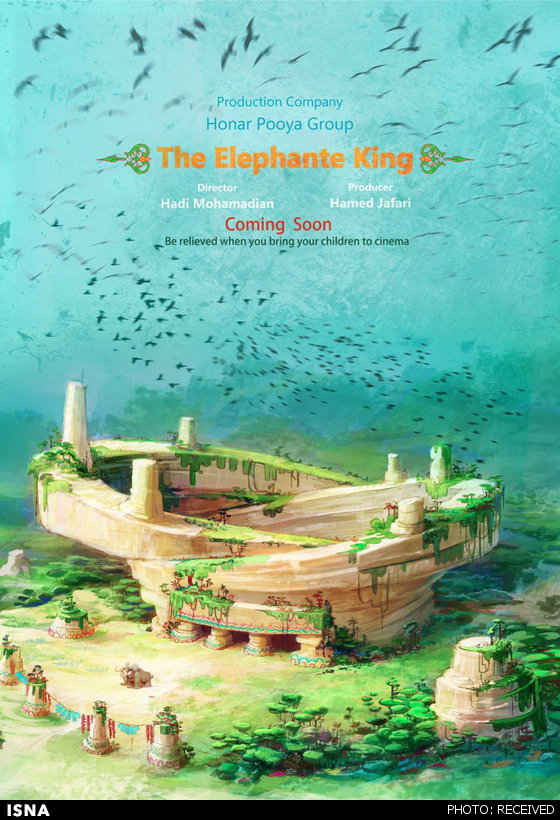 TEHRAN – "Princess of Rome" producer Hamed Jafari and director Hadi Mohammadian are working on a new project entitled "The Elephant King" about a clumsy baby elephant.
The story of the animation is set in Africa, where an elephant rules over its group like a king. The queen bears him a son, and everybody expects the son to replace his father as heir to the throne, but the clumsy baby elephant disappoints them all.
"Like 'Princes of Rome', this animation is also made for children and young adults with an interesting story," Jafari, who is also the director of Honar Pooya Group, a private organization active in animation production, told the Persian service of ISNA on Monday.
"The animation is in the pre-production stage now and we are planning to complete the project by director Hadi Mohammadian to have it ready for the Fajr Film Festival in February," he added.
The animation will probably go on screen across the country next year, he added.
"Princess of Rome", an animation that chronicles the life of the Roman emperor's granddaughter, Malika, the mother of the 12th Imam of Shias Imam Mahdi (AS), was a box office hit last year.
RM/YAW
END