Curbing inflation, preserving economic stability top priorities for Iran: IMF deputy
May 17, 2016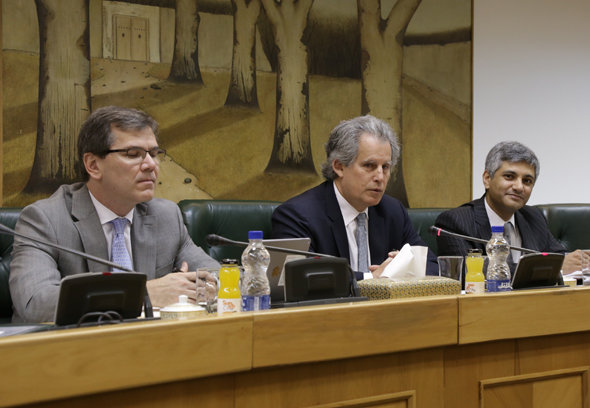 TEHRAN- The first deputy managing director of the International Monetary Fund (IMF), David Lipton, in a Tuesday meeting with the governor of Central Bank of Iran (CBI) Valiollah Seif identified reining inflation, maintaining economic stability, and managing liquidity as the high priorities of the Islamic Republic in post-sanction era, Merh news agency reported.
During his three-day stay in Tehran, The IMF deputy' s discussions with Iranian senior officials mainly focus on the IMF's continuing dialogue with Iran, and Iran's economic developments and policy initiatives, following the recent lifting of sanctions.
Lipton arrived in Tehran on Sunday heading a delegation comprised of five senior directors of the IMF.
HJ/MA