Turkmenistan, Iran culture ministers meet in Tehran
May 17, 2016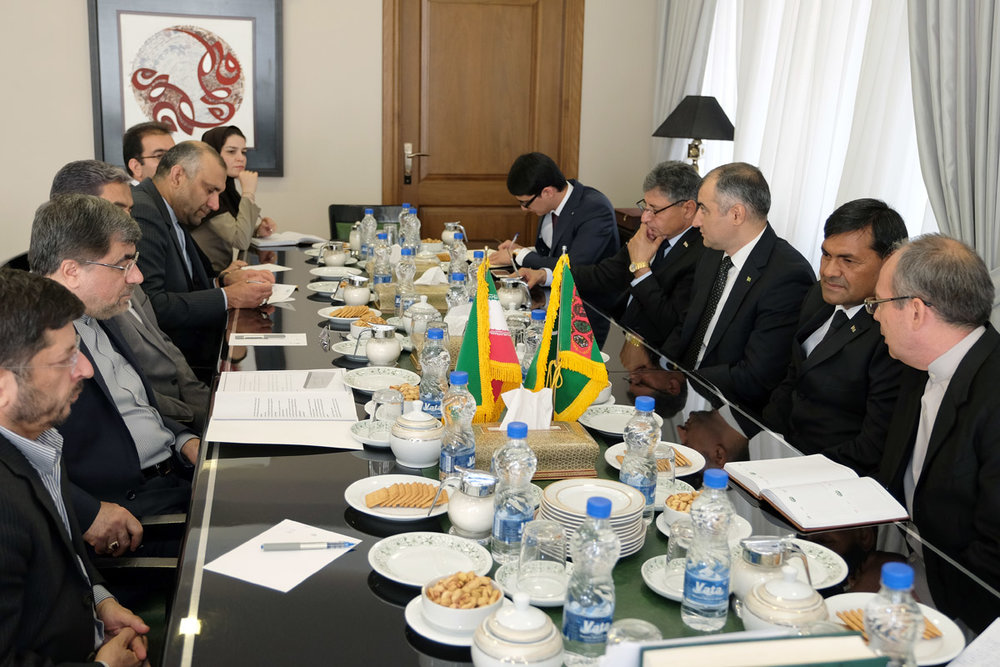 TEHRAN -- Minister of Culture of Turkmenistan Annageldi Garajayev met with his Iranian counterpart Ali Jannati at the Ministry of Culture and Islamic Guidance on Tuesday.
The two held talks on expansion of cultural relations, and emphasized holding programs to promote the art and culture of the two countries.
Jannati called the meetings of Iranian and Turkmen officials a good sign of the close relations between the two nations. Annageldi Garajayev hoped for more cooperation between the two countries.
On Monday, Minister Garajayev attended the opening ceremony of Turkmenistan's Cultural Days, which opened at Tehran's Milad Tower.
The event running until May 20 offers a wide range of programs introducing the art and culture of Turkmenistan including an exhibition of handicrafts, paintings, live music performances and film screening sessions.
RM/YAW
END