Iranian and Afghan presidents hold talks
May 23, 2016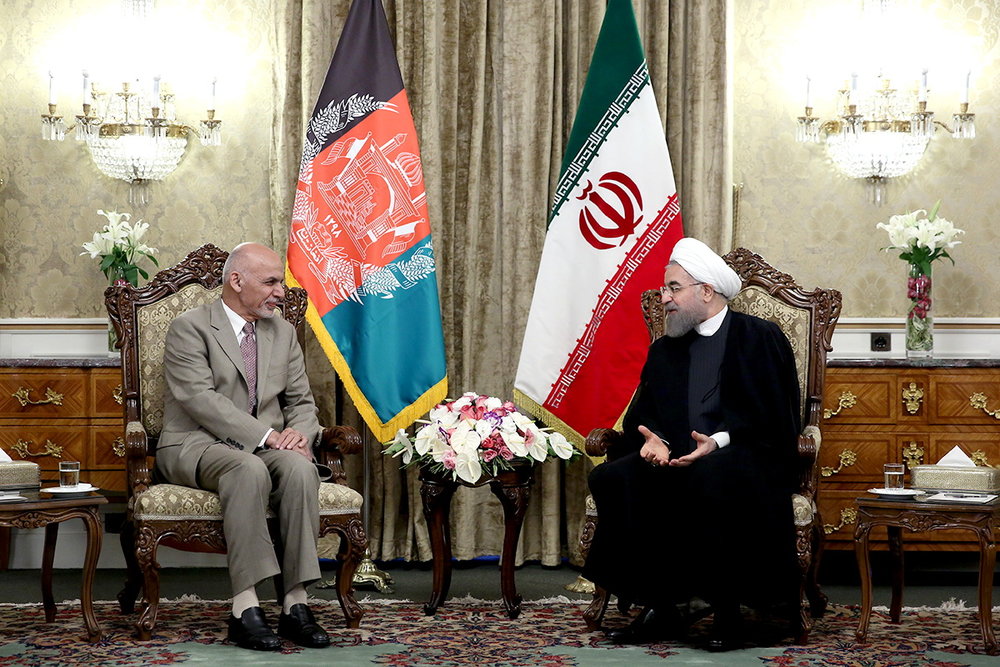 TEHRAN – President Hassan Rouhani and his Afghan counterpart Ashraf Ghani held talks in Tehran on Monday.
Ghani arrived in Tehran on Monday to witness the signing of an agreement between Iran, India and Afghanistan which is intended to turn the Iranian port city of Chabahar into a transit hub.
Rouhani said the trilateral agreement will help economic development in the three countries and the region as well.
He also expressed hope that two countries would witness a "positive change" in relations.
For his part, Ghani called for expansion of ties with Iran in various areas.
Elsewhere, Rouhani said Iran is ready to cooperate with the Kabul government to boost the security situation in the war-torn Afghanistan.
"Stability, security and development of Afghanistan are very important for the Islamic Republic of Iran and we are ready to cooperate with our friendly and neighboring country in this respect," Rouhani remarked.
Afghanistan has been grappling with the scourge of terrorism since Taliban was formed in the early 1990s.
Rouhani called "disappointment" one of the main reasons behind the spread of terrorism and said Tehran attaches great importance to Afghanistan's development in order to establish stability and security in the country.
NA/PA