Tehran hosts intl. conference on civilizations of India and Iran
May 24, 2016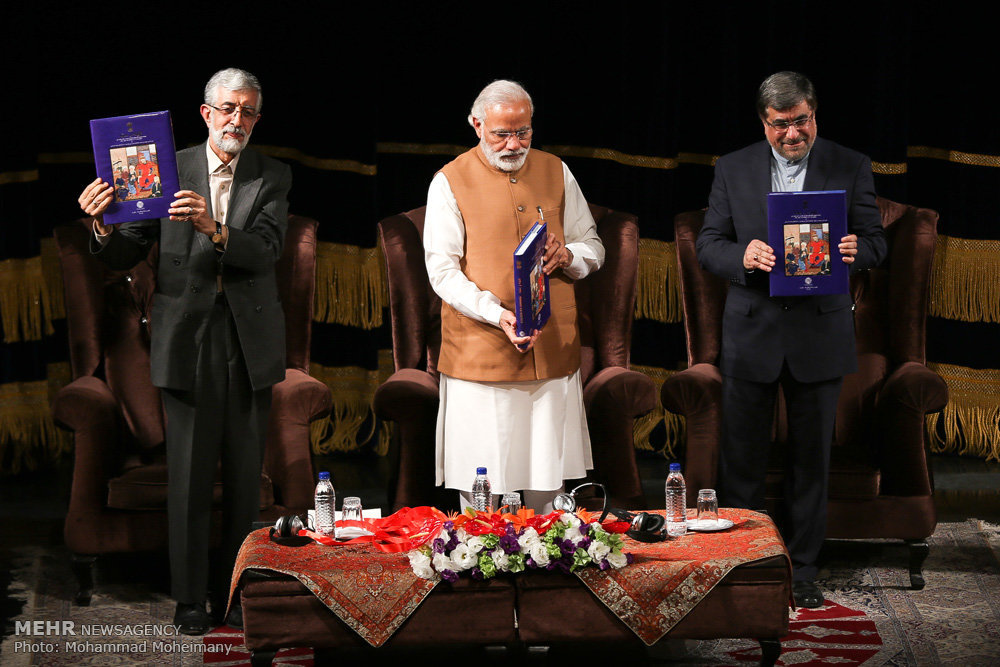 TEHRAN – An international conference entitled "India, Iran, Two Great Civilizations: Retrospect and Prospect" was held at Tehran's Vahdat Hall on Tuesday.
Indian Prime Minister Narendra Modi and Iranian Minister of Culture and Islamic Guidance Ali Jannati also attended the conference.
Speaking at the conference, Jannati called the relations between Iran and India very deep and said that the millions of copies of Persian manuscripts being preserved in Indian libraries are the sign of joint cultural commonalities between Iran and India, Persian media reported on Tuesday.
"There are prominent Indian literati and poets who have composed works in Persian, which indicates the deep cultural relations between the two countries," he added.
"Many Indian literary works have been translated in Iran and Iranian people are quite familiar with Indians and their great traditions," he added.
Pointing to the cultural agreement signed between Iran and India in 1956, Jannati said that there has been good cooperation between the two countries and hoped for further collaborations.
A Persian translation of the Kalilah and Dimnah, a book of animal fables from classical Persian literature, was unveiled at the end of the conference also attended by Academy of Persian Language and Literature Director Gholam-Ali Haddad-Adel.
Indian Prime Minister Narendra Modi arrived in Tehran at the head of a large delegation on Sunday. He is the very first Indian prime minister to visit Iran in 15 years.
Photo: Academy of Persian Language and Literature Director Gholam-Ali Haddad-Adel (L), Indian Prime Minister Narendra Modi (C), and Culture Minister Ali Jannati (R) hold copies of a Persian version the Kalilah and Dimnah after unveiling the book at Tehran's Vahdat Hall on May 24, 2016. (Mehr/Mohammad Moheimani)
RM/YAW
END