Iran futsal team invited to Brazil
October 9, 2016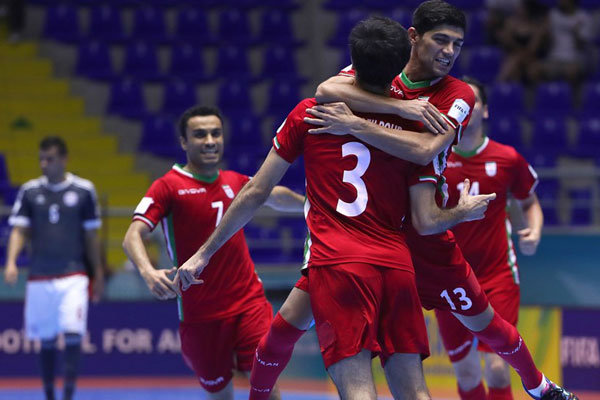 Following a series of good performances at the FIFA Futsal World Cup in Colombia in September, the Iranian futsal team has been invited to Brazil.
Iran knocked out defending world champion Brazil after a penalty shoot-out in the second round of the 2016 Futsal World Cup.
It seems Iran is reluctant to accept Brazil's offer for the friendly.
Also, Iran has been reportedly invited to USA for friendly matches.
"The U.S. officials have invited us in Colombia. We had a verbal agreement with them and they have to send us an official offer," Iran futsal technical manager Ali Sanei told Mehr news agency.
Iran finished in third place at the Futsal World Cup after defeating Portugal in penalty shoot-out.