Iran has huge untapped potentials in renewables: official
November 16, 2016 - 17:14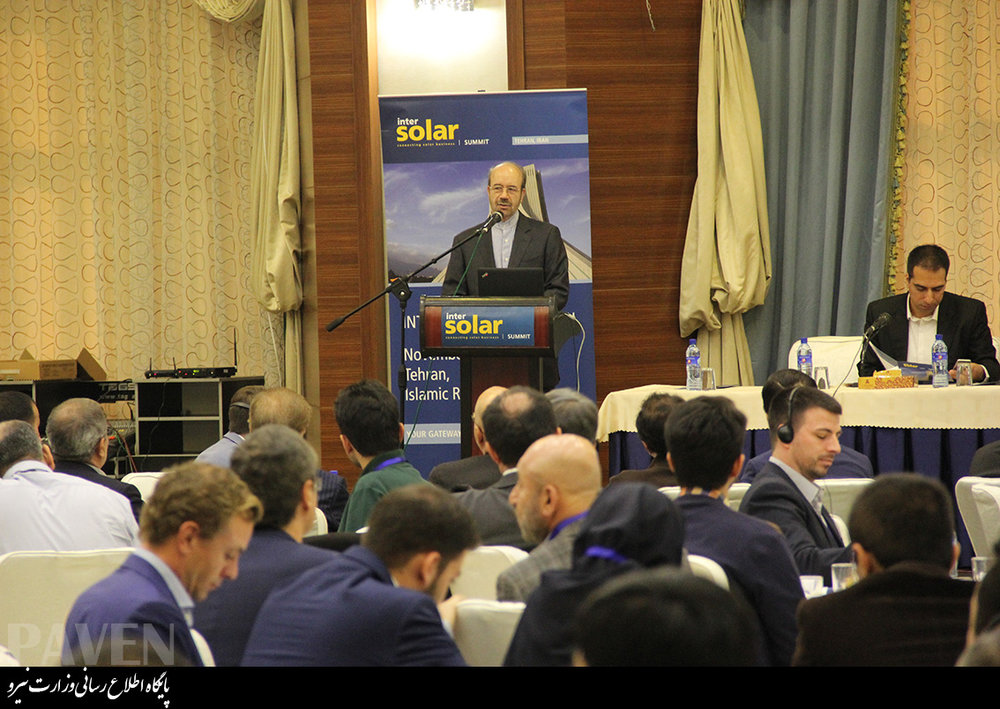 TEHRAN – Iranian Deputy Energy Minister Sattar Mahmoudi said on Tuesday that Iran has the capacity to generate 60,000 megawatts (MW) of solar electricity, IRNA reported.
Mahmoudi made the remarks in the opening ceremony of the two-day "Intersolar Summit Iran" in Tehran.
The official also noted that the country has a 15,000 MW capacity for wind power generation and over 2,500 MW capacity for bioenergy.
He further mentioned the installed renewable capacity in the country saying, "for the time being only 200 MW of renewable capacity is installed across the country and the ministry has it on the agenda to increase this figure to 300, 700 and 1000 MW in upcoming years."
The deputy minister went on saying that lack of investment and necessary equipment are among the main hurdles in the way of Iran's renewables' development.
"About 85 percent of the country's electricity is generated using fossil fuels; this has caused harm to the environment," Mahmoudi said.
Touching upon the energy ministry's plans for future development of renewables in the country, the official said, "Adding 25,000 MW of capacity to the country's grid has been targeted in the Sixth Five-Year National Development Plan (2016-2021) from which 5,000 MW would be supplied from renewable sources."
Iran is working on regulations to attract investment in renewable energy as the nation considers solar, wind and hydro powers as ways to diversify from regular crude-based fuel.
Earlier this month Elham Aminzadeh, adviser to President Hassan Rouhani, said that the government is working on laws designed to be as attractive for foreign investment as they are for domestic companies.
EF/MA