UN-endorsed nuclear deal not up for renegotiation: top MP 
January 20, 2017 - 21:2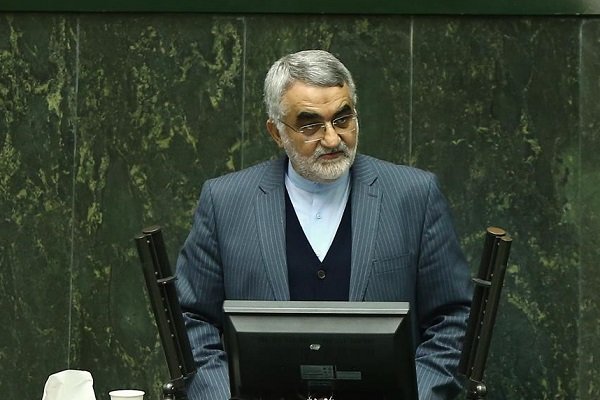 TEHRAN – A senior Iranian parliamentarian has said the international nuclear deal between Iran and six world powers has the endorsement of the UN Security Council, pointing out that it cannot be unilaterally cancelled. 
"BARJAM (Persian acronym for the deal) is endorsed by the UN Security Council's resolution," Alaeddin Boroujerdi, the head of the Iranian parliamentary committee for national security and foreign policy, was quoted as saying on Friday.
"The Americans have no other choice but to honor the deal, and in case they wish to disrupt the game, they will be the first loser themselves."
According to the nuclear deal struck in July 2015 between Iran and the U.S., Russia, China, France, England and Germany sanctions on the strategic Middle East country of Iran were lifted in exchange for Tehran rolling back parts of its nuclear program.
On Jul. 20, 2015, the Security Council unanimously adopted resolution 2231 (2015) endorsing the deal, affirming that conclusion of the accord marked a fundamental shift in its consideration of the Iranian nuclear issue.
However concerns loom large as to what happens to the deal - hailed by former U.S. President Barak Obama as a signature foreign policy achievement - left in novice hands of President Donald Trump.
Trump had censured the deal during his campaign trail as "the worst deal ever negotiated" and a "disaster."
He also had spoken of decision to renegotiate the deal.
In comments on Tuesday, President Hassan Rouhani said in a press conference that the talk of renegotiating was "meaningless."
Also, Rex Tillerson, Trump's nominee for secretary of state, said last week that he would recommend a "full review" of the nuclear deal though he did not call for an outright rejection.
Contrary to the pattern, in remarks made on the first anniversary of the accord on Jan. 16, Obama brought to the fore the multilateral dimension of the deal.
"The United States must remember that this agreement was the result of years of work, and represents an agreement between the world's major powers, not simply the United States and Iran," Obama noted.
Other signatory parties have also reacted to the Trump administration's stance on the accord, rejecting it is up for renegotiation.
Helga Schmid, secretary general of the European Union's foreign policy service in Brussels, said on Tuesday Trump's foreign policy team had misunderstood the nuclear deal and that it was not up for renegotiation, according to Reuters.
"It's a multilateral agreement that cannot be renegotiated bilaterally," she said.
Trump's cynicism toward the deal comes against confirmative remarks that the deal is working.
"We can clearly say that the Iran deal is working and we need to maintain it," EU foreign policy chief Federica Mogherini wrote in an article published by the Guardian on Tuesday.
Also, the International Atomic Energy Agency has repeatedly confirmed Tehran shipping its excess heavy water abroad and removing the core of the Arak nuclear reactor, as stipulated by the deal.
AK/PA