Iran will issue visas for U.S. wrestlers
February 5, 2017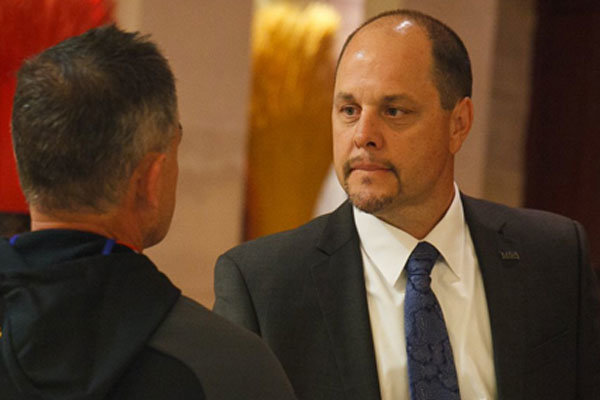 Iran will issue visas for a U.S. wrestling team to take part at the Freestyle World Cup competition, the Islamic Republic News Agency (IRNA) reported Sunday, reversing a decision announced Friday to ban visas for the team in retaliation for an executive order by President Donald Trump banning visas for Iranians.
Bahram Ghasemi, spokesman for the Ministry of Foreign Affairs, issued a telegram message on Sunday noting that visas would be issued for the Americans partly because of the decision by a U.S. federal judge to "halt the execution of discriminatory restrictions against the entrance of Iranian citizens to America", IRNA reported.
On Friday U.S. District Judge James Robart put on hold the travel ban for refugees and citizens of seven mainly Muslim countries called for in Trump's executive order.
Ghasemi did not say whether Americans currently holding Iranian visas would be allowed entry to the Islamic Republic or if any new visas would be issued to U.S. citizens.
The Freestyle World Cup is one of wrestling's most prestigious events and is scheduled for Feb. 16-17 in the western Iranian city of Kermanshah. USA Wrestling had previously said it would send a team to the competition.
(Source: Reuters)