Iran to hold conference on Palestinian intifada
February 19, 2017 - 10:24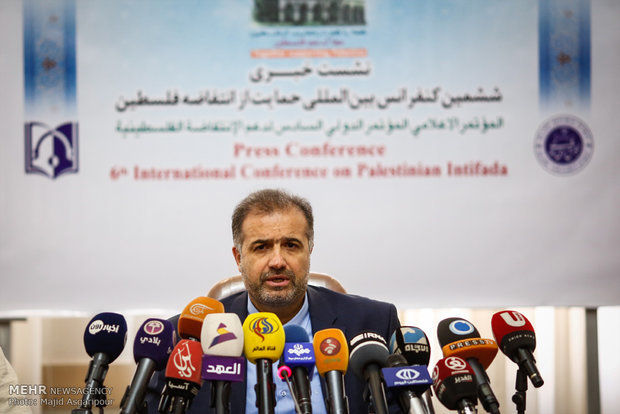 TEHRAN – The 6th International Conference in Support of the Palestinian Intifada will be held in Tehran on February 20 and 21, said Kazem Jalali, a lawmaker from Tehran.
Jalali said on Saturday that delegations from 80 countries will attend the conference to express solidarity with the Palestinian people, Mehr news agency reported.
"The Zionist regime is trying to distract the Muslim world from the Palestinian issue through proxy wars and other regional issues," he said.
Jalali said that the conference, headed by Parliament Speaker Ali Larijani, will begin with a statement from the Leader of the Revolution Ayatollah Ali Khamenei.
President Rouhani will be among the final speakers of the event, he added.
According to Palestinian sources, the Hamas movement was also invited to attend the conference.
Iran has, for a long time, given the highest priority to supporting Palestine and confronting the Israeli regime. The Islamic Republic, since it was founded, has held five international conference in support of the Palestinian intifada.
Last month, Amir-Abdollahian, the secretary general of the International Conference in Support of the Palestinian Intifada, emphasized that "the just cause of Palestine must always be the leading and focal issue of the Muslim and Arab world."
The Palestinian issue has resurfaced in recent months, following the victory of Donald Trump in 2016 U.S. presidential elections.
The bombastic president said Wednesday that he would not insist on the creation of a Palestinian state, backing out of decades of American foreign policy towards the Israeli-Palestinian issue.
Trump's controversial positions, coupled with the Israeli regime's right-wing government and the Palestinian Authority's idleness, have left many Palestinians infuriated as they see all paths to independence and peace blocked.
MH/PA