Putin-Netanyahu meeting focuses on Iran
March 11, 2017 - 16:47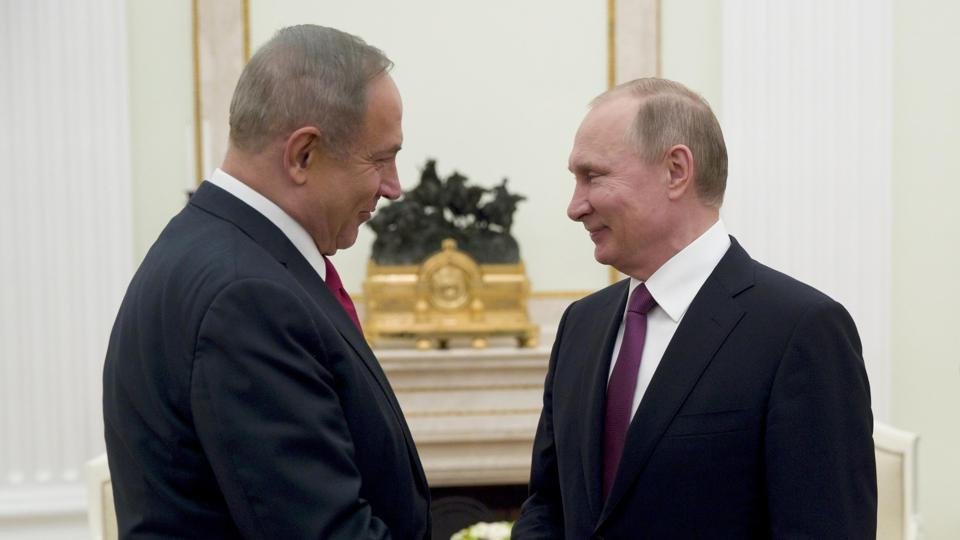 TEHRAN - During a meeting on Thursday in Moscow, Russia's President Vladimir Putin and Israel's Prime Minister Benjamin Netanyahu exchanged opinions on the situation in the Middle East and discussed bilateral cooperation. 
Press secretary of the Russian president, Dmitry Peskov, told reporters on Friday, that "the president supports intensively the dialogue with Prime Minister Netanyahu" and that a major part of the conversation was devoted to "bilateral cooperation".
Netanyahu claimed there could never be peace in Syria as long as there was an Iranian presence there.
"We discussed at length the matter of Iran, its objectives and intentions in Syria, and I clarified that there cannot be a peace deal in Syria when Iran is there and declares its intention to destroy Israel," he said after meeting with Putin.
In the Syrian war that has been going on for almost six years now, Iran supports the legitimate government of Bashar al-Assad, together with Russia, China and Lebanese Hezbollah fighters.
Russia, who is also Assad's ally, is seen as holding the balance of power in achieving a deal on Syria's future. The Astana peace talks on the Syrian ceasefire, brokered by Russia, Iran and Turkey, were regarded as a progress in resolving the Syrian conflict.
The meeting between Putin and Netanyahu began by the Russian President wishing the Israeli prime minister a happy Purim, which is a traditional Jewish holiday that marks the saving of the Jewish people from Haman, a vizier in the ancient Persian Empire.
In response, Netanyahu surprisingly said that Persia made "an attempt to destroy the Jewish people that did not succeed" nearly 2.500 years ago, stressing that "today there is an attempt by Persia's heir, Iran, to destroy the state of the Jews".
Netanyahu apparently opted for a selective view of history and the Bible, blissfully forgetting the fact that Cyrus the Great, the King of Persia in the fifth century BC, is said to have liberated the Jews from the Babylonian captivity so they could resettle and rebuild Jerusalem, earning him an honored place in Judaism.
Putin then noted that those events had taken place "in the fifth century BC" and added that, "we now live in a different world" and suggested discussing the actual current problems in the region.
Netanyahu's visit to Moscow is third in a series of meetings with other world leaders, in which he also feverishly urged them to take a tougher stance on Iran. Last month he visited London to try and gain support from UK Prime Minister Theresa May for imposing new sanctions on Iran. Prior to his visit, he had spoken of a coalition with England and the U.S. to counter what he called Iran's "extraordinary aggression".
However, his efforts were fruitless and May resisted his pressure to re-examine the international nuclear deal with Iran and to impose fresh sanctions.
Before he met with the new U.S. President Donald Trump last month, both voiced that they were aligned on a tough stance against Iran. Trump and Netanyahu are both strong critics of the nuclear deal and have shifted their focus to Iran's ballistic test on January 29.
KB/PA