Iranian Kumite teams win title at Asian championships
July 16, 2017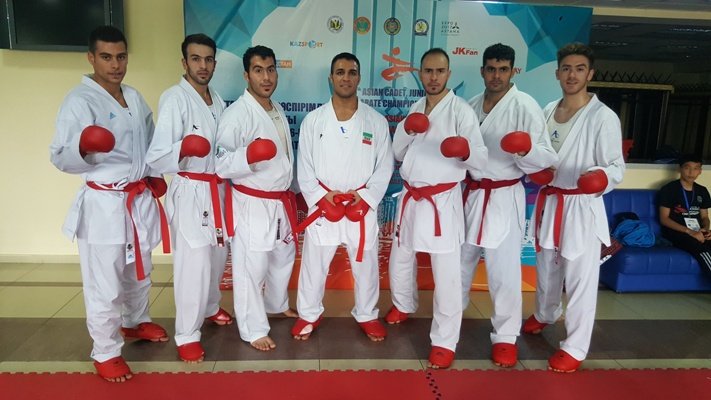 Iranian Male and Female Kumite Senior Teams claimed the titles of the 14th Asian Karate Federation (AKF) Senior Championships on Sunday.
Kumite Male Senior Team consists of Bahman Asgari Ghoncheh, Aliasghat Asiabari, Sajjad Ganjzadeh, Ebrahim Hassanbeigi, Saman Heydari, Mehdi Khodabakhshi and Zabihollah Poorshab won the title after defeating Saudi Arabia 3-0 in the final match.
The Iranian team also defeated India, Tajikistan and Kazakhstan.
The Iranian Kumite Female Senior team also won the title, beating Chinese Taipei 3-2 in the final match.
The Iranian woman team previously beat Malaysia, Vietnam and Japan on the way to the final match.
The competitions were held in Astana, Kazakhstan.