Arms cache discovered in Kermanshah Province
August 4, 2017 - 17:1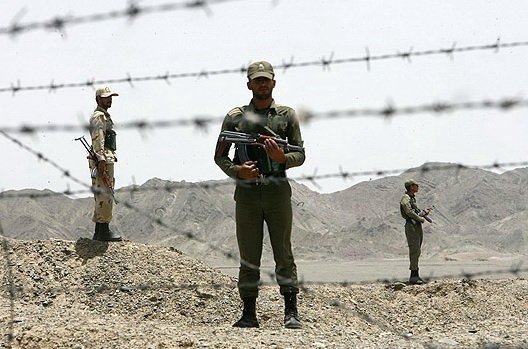 TEHRAN – Mohammad Hossein Sadeghi, the public prosecutor of Kermanshah Province, has announced that border forces have discovered 60 holstered pistols in Sarpol-e Zahab, saying the gun owners fled to Iraq.
"The suspects, after being chased, fled across the border into Iraq," Sadeghi said.
Sarpol-e Zahab, a city in western Kermanshah Province, is close to the Iraqi border.
Due to its border with war-torn Iraq, Kermanshah has been used by Daesh (ISIS) affiliates to smuggle arms and ammunition into Iran.
In June, Intelligence Minister Seyyed Mahmoud Alavi reported that Iranian security forces had "succeeded to deal a drastic blow to a terrorist outfit in possession of a very large arms cache."
Iran has increased its counterterrorism operations across the country after two terrorist attacks in Tehran on June 7.
The gunmen mounted almost simultaneous assaults on Iran's Parliament and the mausoleum Imam Khomeini, killing 17 people and injuring over 50 others. Daesh claimed responsibility for the assaults.
Weeks ago, the chief prosecutor Kermanshah, Ne'mat Sadeqi, said security forces had rounded up over 50 elements linked to terrorist groups in the province after terrorist attacks in Tehran.
MH/PA