10-man Iran hold on against S. Korea to share the spoils at World Cup qualifier
August 31, 2017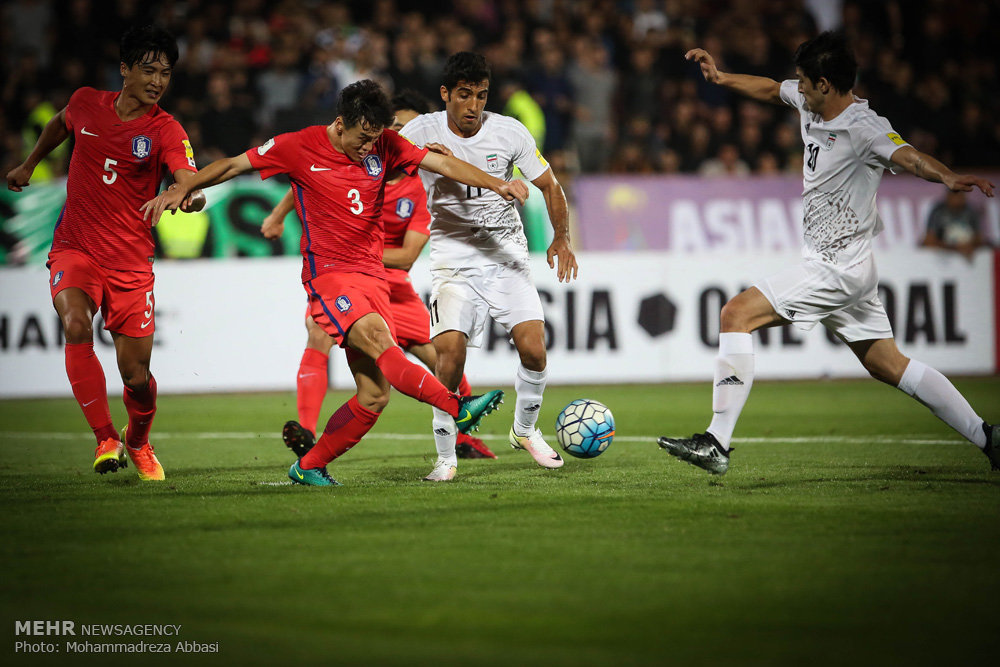 Iran kept their unbeaten run in the 2018 World Cup qualifier after they drew 0-0 at the Seoul World Cup Stadium in the 2018 World Cup qualifier on Thursday.
Iran have not conceded just one goal in their nine appearances in the 2018 World Cup qualification.
Just 10 minutes into the second half, Iran midfielder Saeid Ezzatollahi was shown an early red card for kicking Kim Min-jae but the hosts were unable to capitalize on their advantage.
Already-qualified Iran, will host Syria in Tehran's Azadi Stadium five days later, while South Korea play Uzbekistan in Tashkent.
A draw could secure them a place in the FIFA World Cup for the ninth consecutive time.
Iran are top of Group A with 21 points, seven points above the second-placed South Korea.
Iran became the first team to leave Korea with a point during qualification for Russia 2018.
Iranian players have to be more careful not to make mistakes like being shown the red card. I feel the Iranian team always have to be under pressure to perform, They should wor harder to avoid this,