Iranian couple win gold at WDF Youth World Cup
October 6, 2017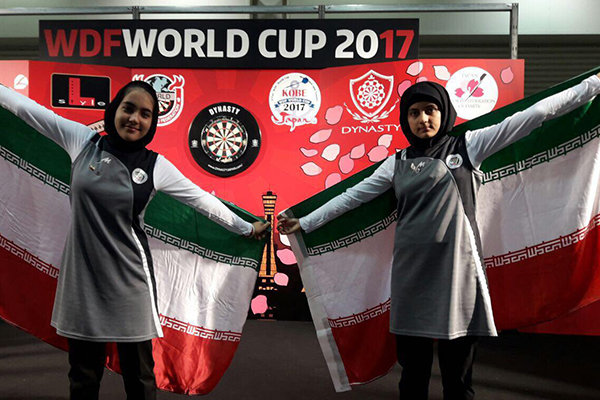 The Iranian pair claimed a gold medal at the World Dart Federation (WDF) Youth World Cup 2017 on Friday.
The Iranian team consists of Deniz Hashtbaran and Mahshad Avazzadeh defeated Lerena Rietbergen and Layla Brussels from the Netherlands 6-5 in the final match.
The Iranian pair defeated Kristiansen/Sonnichsen from Denmark 4-1 in quarterfinals. The double team also beat Sheldon/Byrne from Ireland Republic 5-4 in semifinals.
The 21st edition of the WDF World Cup has brought 33 countries in Japanese city Kobe together.
The 2021 World Darts Federation (WDF) World Cup will be held in Danish city Esbjerg.
The decision was announced during the ongoing 2017 edition, currently being held in Kobe.
Denmark beat off competition from Germany to secure the event.