CBI, ECO Trade and Development Bank inks MOU for mutual co-op
October 10, 2017 - 9:34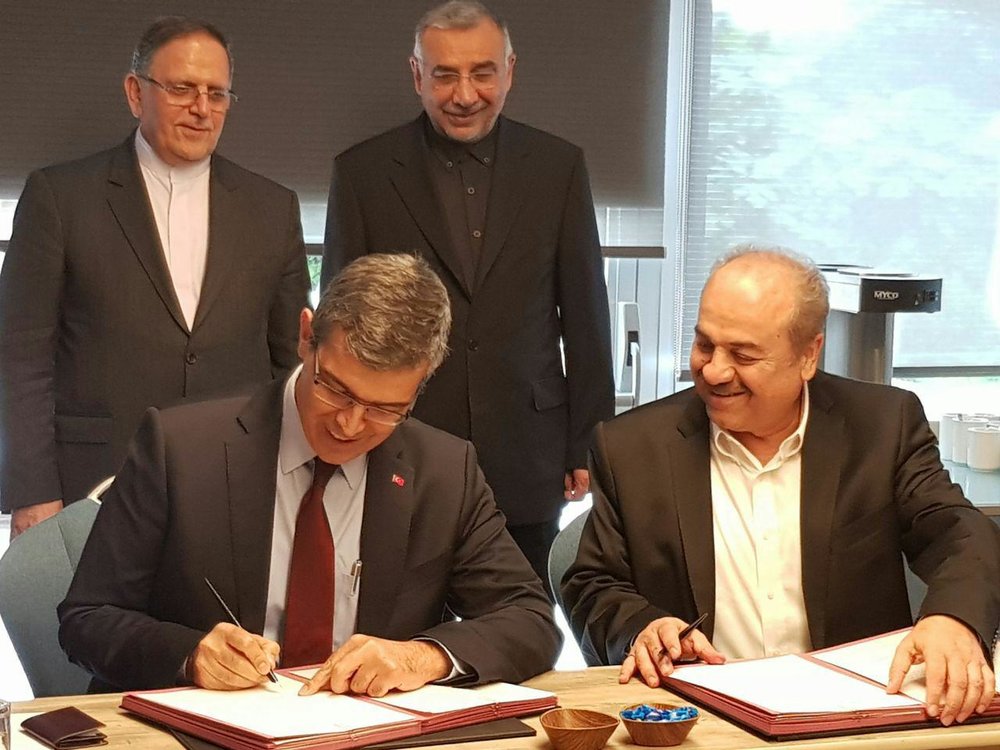 TEHRAN – Central Bank of Iran (CBI) and Economic Cooperation Organization (ECO) Trade and Development Bank signed a memorandum of understanding (MOU) on bilateral cooperation on Monday.
According to IRNA, the MOU was signed by ECO bank's Vice President Burhanettin Aktas and Hossein Yaqoubi, the director general of CBI's International Affairs Department, in Ankara.
The MOU specifies the conditions and activity framework of an ECO Trade and Development Bank's representative office in Iran.
The signing of this MOU will allow for the expansion of ECO Bank activities in Iran.
With the implementation of this agreement, it is hoped that the ECO bank will be able to more effectively participate in providing financial facilities to Iranian banks and to provide financing for development projects in Iran.
EF/MA
PHOTO: CBI's International Affairs Department Director General Hossein Yaqoubi and ECO bank's Vice President Burhanettin Aktas signing co-op MOU in Ankara