Tehran-London relations at good level, Iran says
October 30, 2017 - 19:34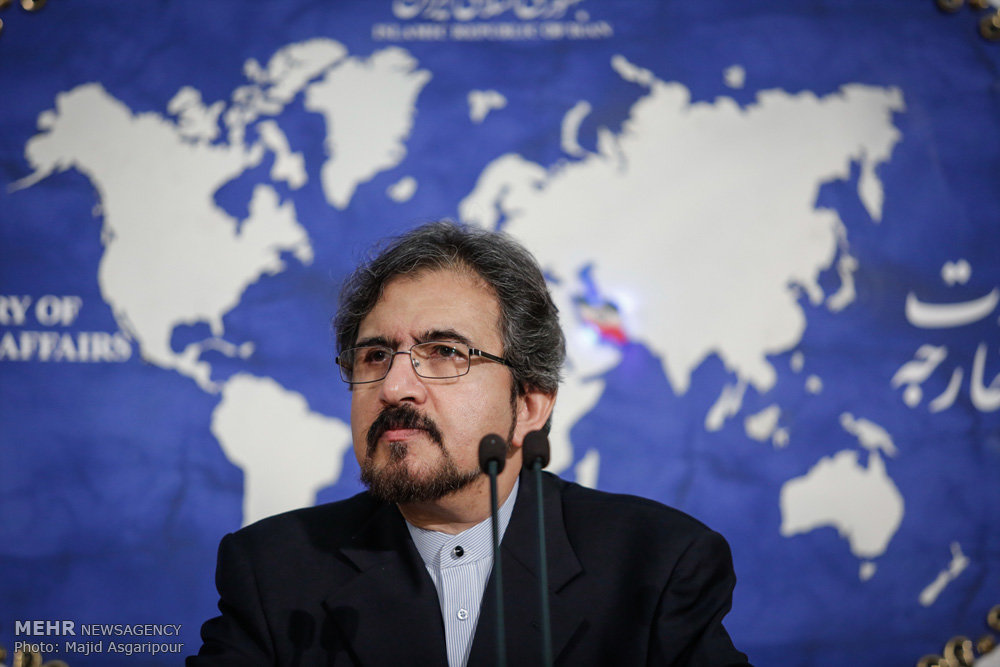 TEHRAN – Foreign Ministry spokesman Bahram Qassemi said on Monday that Tehran-London ties are at a good level and there will be more talks between the two countries in the coming months.
Qassemi made the remarks at a press conference in Tehran, Tehran Times correspondent reported.
"The talks are being well organized between the two capitals and will be held accordingly," he said.
The news comes nearly two years after Tehran and London reopened their embassies, following four years of diplomatic shutdown.
Answering a question on the possibility of negotiations over Iran's missile program, Qassemi said Iran's position on the issue is "crystal clear", noting Tehran won't participate in any negotiations over its defensive capabilities.
The comments came days after Deputy Foreign Minister Abbas Araqchi said Tehran has not held negotiations with other countries regarding its missile program, but "casual talks" were underway.
The spokesman said he was uninformed about the comments, and that they could be open to misinterpretation.
He also reiterated Tehran's firm stance on the issue.
The Islamic Republic should be able to defend itself against the enemies who have shown to be untrustworthy, he said, pointing to Iraq's invasion of Iran in the 1990s as a bitter experience which the Iranian nation will never forget.
"Historical experiences, imposed war, regional issues, violation of agreements, and seditions have taught us that in defending the country we should rely on our capability," he explained.
Iran refers to Saddam's war against Iran which started in 1980 and lasted until 1988 as "imposed war".
He added Iran is not violating UN Resolution 2231 through missile testing.
Resolution 2231, which endorsed the Iran nuclear agreement, calls upon Tehran "not to undertake any activity related to ballistic missiles designed to be capable of delivering nuclear weapons, including launches using such ballistic missile technology."
Iran has repeatedly said that its missile program is only for defensive purposes.
Foreign Minister Mohammad Javad Zarif said early October that Iran's missiles are all conventional and defensive in nature and Tehran keeps testing them to attain the highest precision, which is not a necessary feature for nuclear-tipped missiles.
In a press conference with Australian Foreign Minister Julie Bishop in Canberra on 15 March 2016, Zarif said, "Missiles are a means of our defense which we need as a country that has been subjected to eight years of war where everybody - people want to forget that but it's very difficult for Iranians to forget that. Eight years of war, everybody supported Saddam Hussein, nobody supported us. When he was showering our cities with missiles, some with chemical agents, nobody gave us a single missile to retaliate so that at least we could maintain the rights of our citizens for life."
MH/PA