U.S. asked Macron to broker Trump-Rouhani meeting: Washington Post 
November 3, 2017 - 12:53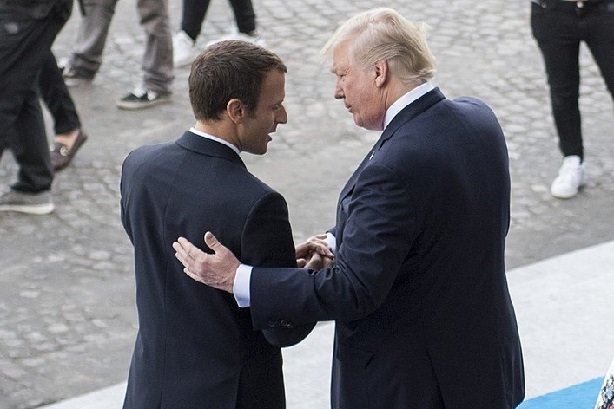 Just hours after President Trump finished calling Iran a "murderous regime" in his Sept. 19 speech at the United Nations, the administration asked French President Emmanuel Macron for a favor. Would Macron inquire whether Iranian President Hassan Rouhani was interested in speaking directly with Trump?
All three leaders were in New York for the UN General Assembly, as was Secretary of State Rex Tillerson, who conveyed the request to Macron, according to several administration and foreign officials.
Iran's response, later that afternoon, was an unequivocal no. The Iranians, the French reported, "don't believe you're serious" and thought it was some kind of trick, a senior administration official said, Washington Post reported on Thursday.
In his own UN speech the next day, Rouhani denounced the "ignorant" rhetoric of "rogue newcomers to the world of politics," although he did not mention Trump by name.
But there seems little room for negotiation on the issues that divide the United States and Iran. Trump has said he wants to rewrite or "terminate" the Iran nuclear agreement; Iran and other signatories have flatly refused. He has demanded that Iran cease its ballistic missile development, which Iran says it is legally entitled to carry out.
Before Tillerson's request, Trump already had broached the general idea of using France as a go-between during a bilateral meeting with the French president the night before his UN speech, the senior administration official said. "You guys have good relations" with Iran, Trump told Macron, according to the official. "Could you use your relations" to ask if Tehran is willing, should "the Americans want to talk?" the official said Trump asked.
"Macron said sure, he would try to do that," the official said.