Iran announce 12-man team for FIBA World Cup qualifier
November 21, 2017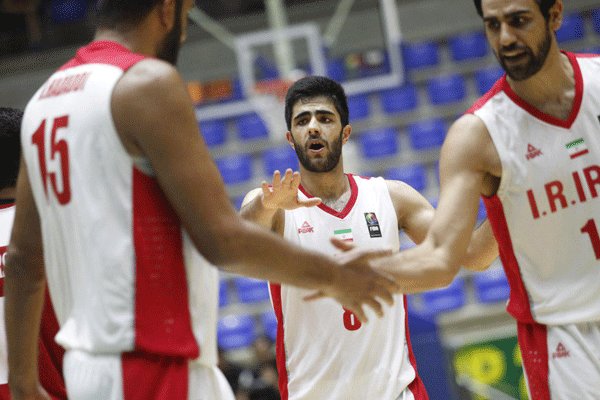 Mehran Hatami has named his 12-man team for the match against Iraq in the 2019 FIBA Basketball World Cup qualification.
Team Melli will face the West Asian team Iraq on Nov. 24 in Group D at the Prince Hamza Arena in Amman, Jordan on Nov. 24.
Iran will host Qatar at the Azadi Gym three days later.
Kazakhstan are also in the group.
Iran captain Hamed Haddadi, who had already announced his readiness to accompany Iran in the competition, has not been invited to the team for the match against Iraq.
Sichuan Blue Whales center will join Team Melli for the match against Jordan, according to the coach.
"Haddadi joined us late and we decided to rest him for the first match. He will be invited to the team for Jordan match," Hatami said in an interview with Iran's Basketball Federation website.
"We take nothing for granted in the matches because we have to face strong rivals. Iraq has hired two American players and Kazakhstan has showed they have progressed very well in the recent years," Iran coach added.
Iran squad:
Oshin Sahakian, Farid Aslani, Ali Allahverdi, Navid Niktash, Mohammad Jamshidi, Amir Sadighi, Sajjad Mashayekhi, Arsalan Kazemi, Arman Zangeneh, Keyvan Riaei, Rouzbeh Arghavan, Mohammad Hassanzadeh.