By Masoud Hossein
Hamed Haddadi to retire after 2018 Asian Games
November 24, 2017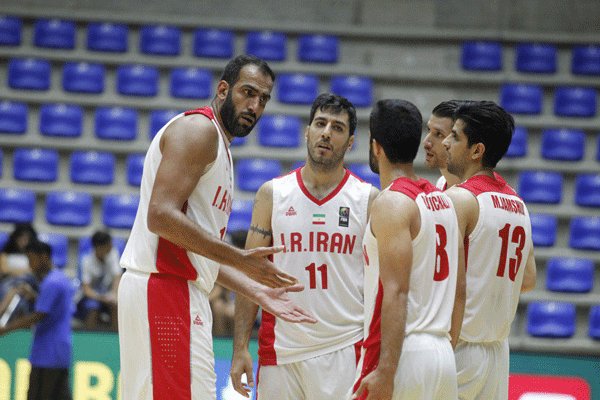 Iran national basketball team captain Hamed Haddadi is going to bring his 15-year playing career in Team Melli to an end.
Haddadi has said he will hang up his shoes after the 2018 Asian Games.
The 32-year-old center helped Iran win Asian Championship three times in 2007, 2009, 2013.
He was most recently selected as MVP at the 2017 FIBA Asia Cup, where Team Melli became runners-up after losing to Australia in Beirut, Lebanon.
At the 2008 Summer Olympics in Beijing, Haddadi led the tournament with the highest average blocked shots per game and rebounds per game, the latter by a wide margin.
Haddadi is the first Iranian to play in the National Basketball Association (NBA) when he debuted with the Memphis Grizzlies in 2008.
"At my age, that's enough. It's just right to give young players room. I think we have so many talented players in our country," Haddadi said in an interview with Varzesh 3.
"Before me, Mehdi Kamrani, Samad Nikkhah and Hamed Afagh have retired and it's my turn. I will be here with Team Melli until 2018 Asian Cup and will retire from the national team for always," the 2.18m added.
"I've played for national team since I was 17 and I think it's time to go," Haddadi concluded.