Branko Ivankovic feels great in Persepolis
November 28, 2017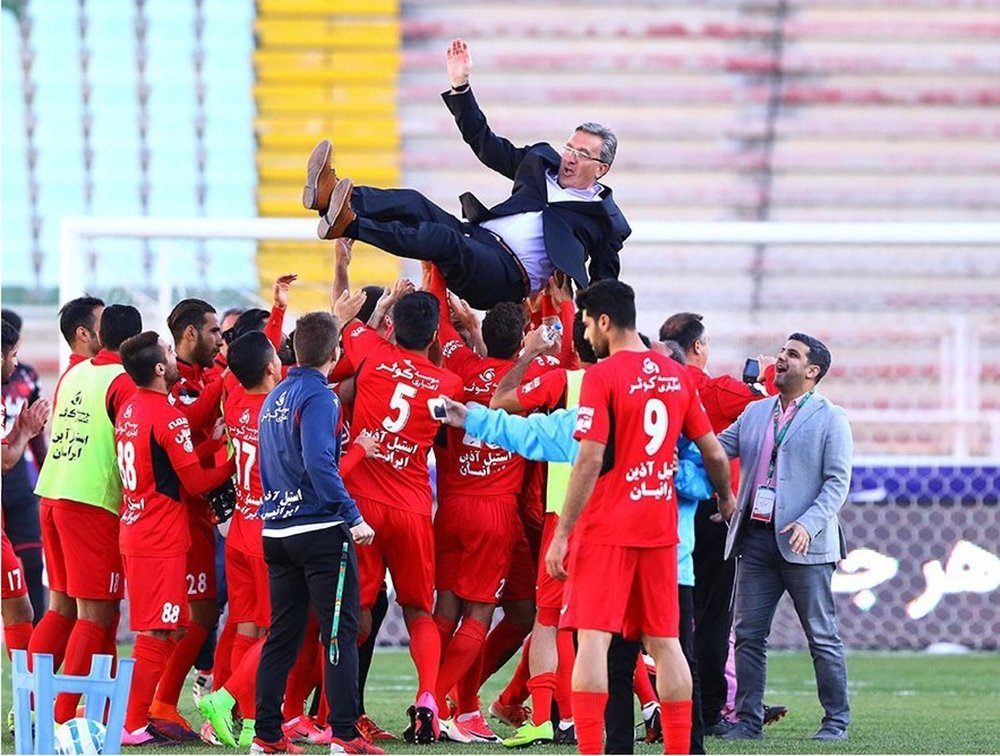 Persepolis coach Branko Ivankovic says he is very happy at Persepolis football team.
Branko is heading the Iranian team for the third season. He led Persepolis to title in Iran last season after nine years and advanced to AFC Champions League semis.
The 63-year-old coach, whose contract expires at the end of the season, has interviewed with Croatian site vecernji.hr and said he feels good being in Iran.
"I was five years in Iran in my first stint as head coach of Team Melli. In the second stint, I have been here for the third season and I feel great here," he added.
"We work in a big club that has more than 40 million fans and it's clear that they have huge expectations. We have met expectations. The Persepolis officials are extremely satisfied with our work and they want that we extend the contract for at least two more years because they are under pressure from the fans," he added.
Uzbekistan football federation has already nominated Branko as one of the candidates to take charge of the Asian team.
"We are professionals and we must take care of our families as well. There are also offers from other countries. We want what's best for us, for the club and for everyone involved," former Team Melli coach stated.
"The Iranians have admitted that we have changed the soul of their football. We were extremely remarkable in the AFC Champions League as well. We lost to Al-Hilal from Saudi Arabia in the competition's semi-final. Al Hilal have won more than 55 trophies," Ivankovic said.